Amazing Promotions Await Visitors to Grand West Casino In May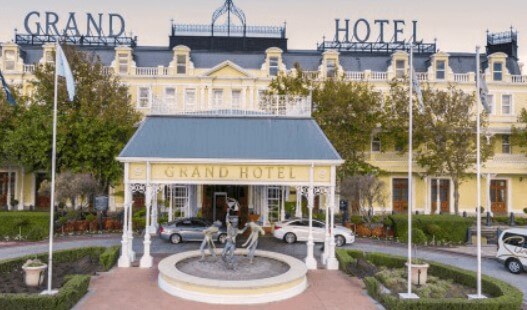 Visit Cape Town's prestigious GrandWest Casino next month and you could be looking at some amazing promotions. Sun International's jewel in the Mother City crown has rolled out the red carpet to locals and visitors and has some great offers lined up for you.

We've collected info on some of the hot new deals at GrandWest Casino in May:
---
Ready Set Go
This promo runs from now until May 15th at GrandWest.
Winners stand to win a share of R1,350,000 in prizes.
Those who are eligible to enter the Ready Set Go promo are Gold, Platinum and Diamond MVG members.
Check whether you qualify for the promotion, as well as your points target and points earning at the Ready Set Go terminal at the MVG Rewards Centre and in the Salon Prive at GrandWest.
Prizes will be awarded on certain dates and at certain times in May and through the beginning of June: On May 28th at 9 pm and on June 4th at 7 pm, 8 pm and 9 pm.
Grand Car Draw
This promo kicked off in early April and will run until June 23rd – which means plenty of action throughout May.
Winners stand a chance to win a share of over R3.2 million in prizes, including 12 cars valued at R2.1 million in total (1 car worth R177,174 per weekly draw), plus one car valued at R468,726 in the finale draw. The prize pool also include a total of R650,000in cash (R50,000 per week).
Winners will be selected by way of a random selection through an electronic draw.
To participate, Sun MVG members will receive free ticket allocation based on their card type. Silver members receive 1 ticket entry into the draws, Gold members receive 2, Platinum members receive 4 and Diamond Sun members receive 6. Members can earn one additional ticket for every 5 casino points earned weekly. Sun MVG members need to earn 25 casino points over the earning period to qualify for the finale draws.
Weekly draws will be held from now until June 23rd.
On June 30th, a Finale Draw will be held at 9 pm.
Tickets will be issued on the respective draw days from noon
High Roller Hits
This promo is open to Platinum and Diamond Sun MVG members who are actively playing slots or tables during the promotional period in the designated area.
Winners stand a chance to win a share of R500,000 in Xtra Play perks. The prizes are divided per promotional day (5 in total throughout May) at R100,000 per day.
The promotional dates and times are: May 3rd, 10th, 17th, 24th and 31st between 7 pm and 9 pm.
Promo Terms and Conditions
Each of the above offers has its own terms and conditions pertaining to it, and you're encouraged to visit the Sun International website to read up more about them. However, there are a few general rules that cover all three of these offers mentioned above:
No person under 18 is allowed to gamble or participate in the promotions.
Anybody who has been issued with a Refusal of Entry or is self-excluded is expressly prohibited from participating.
The promo is closed to any persons who are directors, members, partners, employees, agents or consultants of anybody directly or indirectly involved in the company or marketing service.