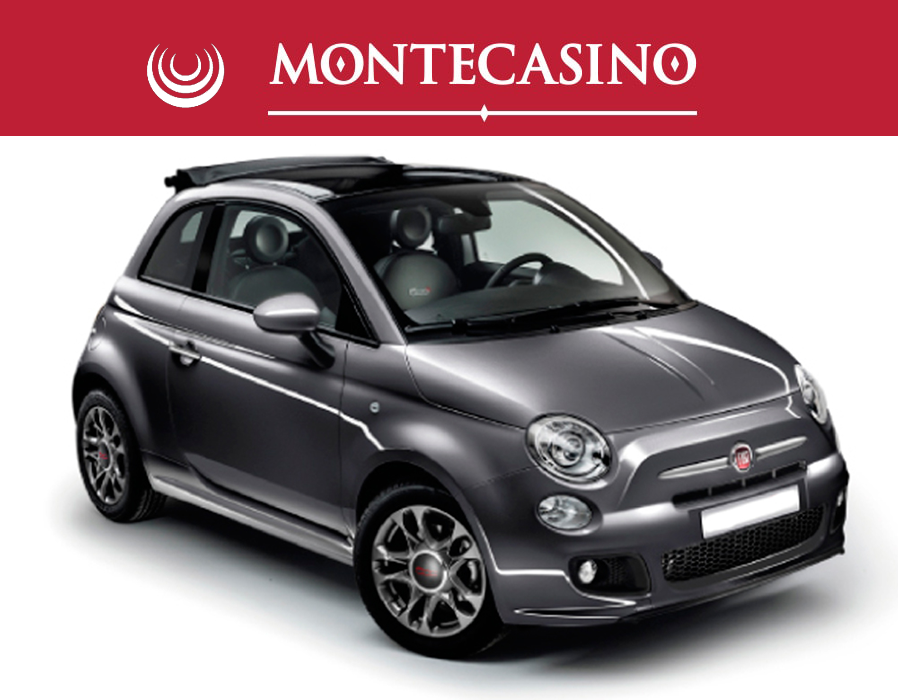 Gauteng's number one land-based casino destination, Montecasino, is giving table game fans a reason to smile. Usually, casino promotions focus on slot fans only, but this time around, its table games players who get pampered.

The Tables Summer Multiplier promo at Montecasino recently kicked off and it will run until Friday, December 11th. This gives you ample time to enjoy quality table games at the casino and put yourself in line to win your share of the prizes.

The promotion is exclusive to Montecasino Tables players. You can earn double (or more!) the amount of tickets for the same amount of points earned when playing your favourite Tables games on Mondays, Tuesdays and Wednesdays.
---
R500,000 in CASH
A brand new Fiat 5 Cabriolet
How to Earn Tickets in the Tables Summer Multiplier
If you're a Rewards Cardholder, you can earn points by playing table games with your Montecasino Rewards Card. All guests will earn tickets as follows:
Black Rewards Card – Earn one ticket (4) for every 1,500 points earned
Platinum Rewards Card – Earn one ticket (2) for every 750 points earned
Gold Rewards Card – Earn one ticket (1) for every 250 points earned.
Guests will double the above tickets when they earn the required amount of points playing on Monday, Tuesday and Wednesday. There is no cap on the number of tickets you can earn by playing table games.
Biweekly Cash Draws
Biweekly cash draws will take place on the main Montecasino casino floor. The draws will take place at 8 pm, and they'll be electronic draws. The tickets will be loaded into TEAADS so that anyone who qualified for the draw has a chance of winning. You'll receive an SMS that you qualified for the draw. All Rewards Cardholders, whether Black, Platinum or Gold tiered, will have tickets entered into the draw. You can only win once per draw.
Please note that you don't have to be present at the draw in order to win. However, here's an extra incentive to be there. You'll be able to double the amount that you win if you're present! At the last biweekly draw, which is scheduled for December 11th, Montecasino will add a brand new Fiat 500 Cabriolet into the prize pool.
What can you win if your ticket is drawn?
1st place – R15,000
2nd place – R10,000
3rd place – R7,500
4th & 5th place – R5,000
6th – 8th place – R2,500
The next draw dates are as follows:
October 30th, 2020
November 13th, 2020
November 27th, 2020
December 11th, 2020
Terms & Conditions
You need to be 18 years old or older to participate in the promotion.
The Tables Summer multiplier promo it exclusive to Montecasino Tables Players who are Gold, Platinum or Black Rewards Programmes members.
You may not purchase entry for cash.
You can only win once per draw.
Winners will be selected by way of random electronic draw.
You must claim your prize from the casino within 15 days of winning.