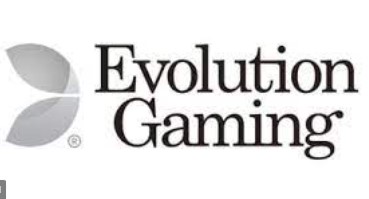 Hands down the industry's best Live Dealer Games provider, Evolution Gaming has announced that it has breathed new life into an ancient Asian bead game that traces its history back 2,000 years! Fan Tan is a game of chance that bears a slight similarity to roulette. Evolution Gaming has added Fan Tan to its portfolio of excellent Live Dealer Games, which can be enjoyed at select South African online casinos.

"Fan Tan is an ancient and largely forgotten about game, but we wanted to pay it respect with this fresh and modern version. We will introduce the game to a whole new generation of playersand it is a great way to entertain Baccarat players when they are looking for an alternative to their main game," said Todd Hauslater, the chief product officer at Evolution in a press release.
---
How to Play Fan Tan
Fan Tan is a game that is based on the repeated division of beads by the dealer.
The beads are first covered by a glass dome.
During the betting time, the dealer uses a metal cup to separate out a random number of beads.
The dealer sorts all the selected beads into lines of four, using a unique Fan Tan stick until a final line of beads remains, which are placed at the center of the table.
The objective is to predict the number of beads that will remain (1, 2, 3 or 4), and the winner is determined.
The History of Fan Tan
It's thought that Fan Tan developed during the third and fourth centuries in China, during the period of the Northern and Southern dynasties. The popularity of the game spread through the nation during the Qing dynasty. It was only in the 19thcentury, though, that the name Fan Tan was given to the game. It was particularly prominent in Canton during the Republican period.
After the mid-1800s, Cantonese immigration spread the game around the world, and Fan Tan became a staple in areas where Chinese immigrants settled in America, such as New York's China Town. Fan Tan parlors were considered seedy establishments where criminal elements hung out and sold drugs. Authorities clamped down on these parlors and they were even banned in some states.
Today, Asian players are more drawn to games such as baccarat and other modernized casino games such as Pai Gow, however, it's still possible to find Fan Tan in many Macau casinos.
Evolution Gaming has now taken another step and is bringing Fan Tan to all corners of the world, by offering it as an option in its Live Dealer portfolio. The games are offered from Evolution's Live Studios and the last word in streaming technology brings them to the PCs or smartphones of players around the world, including South Africa.
Busy Year for Evolution Gaming
At ICE 2021, Evolution Gaming announce that it was working on 10 new games to release to partner casinos. These include Monopoly Live (Dream Catcher 2), Deal or No Deal, Lightening Dice, Super Sic Bo and Side Bet City.