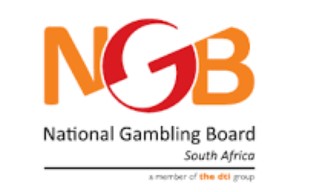 In a recent article that ran that in Mail & Guardian, the chief executive of the Gauteng Gambling Board, Steven Ngubenispoke about the need for the SA gambling industry to embrace technology. He said that COVID-19 has only highlighted the need for the industry to focus on one of the fastest growing areas – online gambling.

According to Ngubeni, at the height of the pandemic, the SA gambling industry saw its revenue collapse as much as 90%. Casinos were shut to the public, as were Limited Payout Machines & bingo halls. Online sports betting was the only area generating revenue, he said. The CE summed it up by saying that the South African gambling industry "is not responsive to innovation."
---
Surviving the Pandemic
Despite the problems caused by the pandemic, Ngubeni said that the Gauteng industry managed to survive due to its resilience. In the early months of the lockdown, the Board reduced salaries and used numerous financial resources such as the Temporary Employment Relief Scheme to retrench as few people as possible. It was only towards the end of the pandemic that a small group of workers were laid off.
A Call for the Legalization of Online Gambling
Ngubeni's message is to the point. He believes that the best way to overcome unforeseen and unexpected challenges such as COVID-19 is to legalize and regulated online gaming. He said that legalizing online casino games would allow Gauteng and other South African provinces to create an online audience which could be merged with physical foot-traffic to their brick-and-mortar properties.

There are already 260 sports betting licenses in operation, showing an incredible growth in the popularity of this pastime. It is legal to bet on sport online in South Africa, as long as the gambling is done at a licensed site. Online casino games would be an excellent compliment to the sports betting industry.
Fighting Illegal Gambling
In the meantime, the Gauteng Gambling Board has been working loosely with the South African Police Services (SAPS) in an attempt to crack down on illegal gambling sites. These operations are sometimes quite sophisticated, masked as legitimate businesses such as internet cafes.
Clean Track Record
Ngubeni has a been head of the Gauteng Gambling Board for many years but most importantly, he has gone through five clean audits. When asked how he has achieved this enviable feat, Ngubenianswered: "You have to be willing to comply to laws, policies and your own plans."
Ongoing Responsibilities of Gambling Board
To curb excessive gambling habits. This is done in partnership with the SA Responsible Gambling Foundation through consumer education, advertising and media platforms. Brick-and-mortar casinos also run education campaigns.
Regulating gambling in the province which makes up over 40% of gaming revenue in South Africa.
Developing software and applications to automate many of the board's functions, such as monitoring revenue in real time and invoicing the license holder in real time. The board plans to roll out this automated system to many license holders, including seven Gauteng-based casinos.