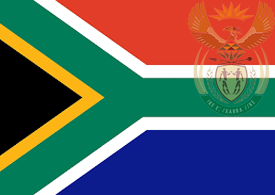 The South African government is expected to extend its lockdown decision for many key businesses around the country, including casinos, in light of the increasing number of COVID-19 cases. Two weeks ago, President Cyril Ramaphosaintroduced a level 4 lockdown, which is due to be reviewed this weekend. Last night, Arts and Culture Minister, Nathi Mthethwa confirmed that many businesses such as fitness centers, cinemas and gyms will continue to remain shut until at least July 11th, but almost certainly beyond that date as well. It is expected that casinos also fall under this list. A new, official update will be provided on July 11th.
---
At the end of June, South Africa shifted to an adjusted level 4 lockdown and strict restrictions were placed on public gatherings and alcohol sales. A new evening curfew was introduced. As a result of that decision, Sun International announced a temporary closure of all its casinos and hotels. While hotels are still allowed to operate, the group believed that it would be counterproductive to leave their resorts open.
"The new regulations require our casinos and restaurants to close, but given the new restrictions on leisure travel into and out of Gauteng, alcohol and the curfew, our hotels and resorts will struggle to operate, so we have taken a decision to temporarily close them too," said Sun International CEO, Graham Wood at the time. Provincial travel restrictions on Gauteng continue, with the region currently the epicenter of South Africa's third COVID-19 wave.
Record High Infection Numbers
The adjusted level 4 lockdown was supposed to help 'flatten the curve', but recent numbers show a record-high increase in daily new infections. Friday and Saturday saw daily infection numbers rise above 24,000 – the highest they have ever been. To add insult to injury, vaccination rates are too low to make an impact.
As a result, South Africa appears on the global top-10 list of daily new cases per country. Nearly 63,000 people have died of the virus in South Africa so far. The Bureau for Economic Research is not optimistic about the short-term future of the market.
"Unfortunately, given the progression of the third wave since the measures were announced, we think it is likely that most, if not all, of the current restrictions will be extended," said the BER in a statement.
Wine Producers Challenge Alcohol Ban
In the meantime, the government's ban on alcohol sales is being challenged in court. Vinpro, a non-profit organization that represents 3,500 wine producers, is asking the courts to relax the prohibition and life the sale of wine.
In a press release, the managing director of Vinpro, Rico Bassonsaid: "The latest ban of two weeks that has now been imposed follows on 19 weeks of revenue loss over the past 15 months, which has had a devastating effect on the wine and tourism sector that employs more than 269,000 people," said Rico Basson, Vinpro managing director.
"A large number of our wine producers and wineries are small – more than 80% of the 529 wineries are small and medium enterprises and are reliant on direct sales to customers. If Vinpro is successful in its appeal, this may have a positive effect on the greater hospitality industry, including South African casinos.