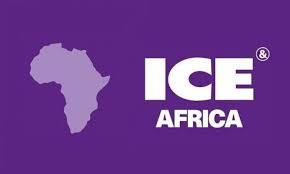 The first African-facing gambling and betting digital conference kicked off this week. ICE Africa Digital 2020 will run from October 27th – 29th. The conference called on participants to connect with pan-African and international industry prospects in its first digital event, taking into account the current pandemic climate. Participants were invited to create and risk-free and cost effective strategy for growth or for entering new jurisdictions, or to discuss how to overcome regulatory barriers.

"From land-based casino to online sports betting, ICE Africa is a bespoke community for the pioneers, we will give you the content, tools and partnerships to confidently move forward with your plans for Africa," read the invitation.
---
First Day Action at ICE Africa Digital 2020
The director of gambling law and policy at South Africa's Department of Trade, Industry and Competition, NkoatseMashamaite, kicked off the first day of the conference (October 27th) with the talk entitled "The Future of Gambling in South Africa."
The rest of Day 1's schedule looked like this:
African Gaming in 2020 and Beyond
Responsible Gaming – Encouraging Clients to Return, Responsibly.
Rise in Online Betting – How can Regulators and Legislators Safely Regulate iGaming to Boost Industry Potential Whilst Protecting Players?
Michelle Carinci on Women in Gaming and Responsible Gambling
Practical Measures for Casinos Post COVID – Balancing the Science and Psychology
What to Expect from the New Normal – How can Land-Casinos Find Long Lasting Solutions to Ensure Customers Have a Great Experience, Safely!
Guests will double the above tickets when they earn the required amount of points playing on Monday, Tuesday and Wednesday. There is no cap on the number of tickets you can earn by playing table games.
Biweekly Cash Draws
Biweekly cash draws will take place on the main Montecasino casino floor. The draws will take place at 8 pm, and they'll be electronic draws. The tickets will be loaded into TEAADS so that anyone who qualified for the draw has a chance of winning. You'll receive an SMS that you qualified for the draw. All Rewards Cardholders, whether Black, Platinum or Gold tiered, will have tickets entered into the draw. You can only win once per draw.
Please note that you don't have to be present at the draw in order to win. However, here's an extra incentive to be there. You'll be able to double the amount that you win if you're present! At the last biweekly draw, which is scheduled for December 11th, Montecasino will add a brand new Fiat 500 Cabriolet into the prize pool.
Day 2 Schedule – October 28th
Operating in Hyper Competitive Markets: How can Operators Best Establish their Brand and Differentiate their Products?
The 5 Point Plan for Sportsbook Product Development
How to Effectively Manage a Pan-African Multi-Territory Sportsbook?
Silver Linings from the Pandemic – Why Virtuals Continue to See Success in Africa
Lottery Development Across Africa: Is Lottery Still King?
Why Lottery Matters in the New Normal
Affiliates in Africa: A Growing Opportunity
Setting KPIs for Digital Marketing Strategies
Value or Volume? How Affiliates Can Succeed in African Markets
Day 3 Schedule – October 29th
Researching a New Market in Africa: Where Can you Makean Impact?
The Same but Different – Handling Regulation Across Jurisdictions
Looking Beyond Sports Betting: Introducing Africa to New Content and Games
Partnership Access: How Investor and Suppliers can Work with Local Businesses
On Boarding and Payments in the New Normal
A Journey Into Africa: It's a 5 Year Project, Not 12 Months!
What Makes ICE Africa 2020 Different This Year?
For the first time, this is a digital conference, for the obvious reasons that travel is so difficult these days and the need for social distancing. Also, for the first time, the content is available in both English and French (as a nod to Africa's large Francophone population). Organizers of the conference, Clarion Gaming, are running a series of training sessions through its Totally Gaming Academy, where registrants can learn from industry experts in their fields.
Post Event Content
Participants don't need to restrict themselves to just three days of sessions. Content will also be available after the conference, thanks to the hard work of stakeholders, experts and thought leaders in African and international gambling.