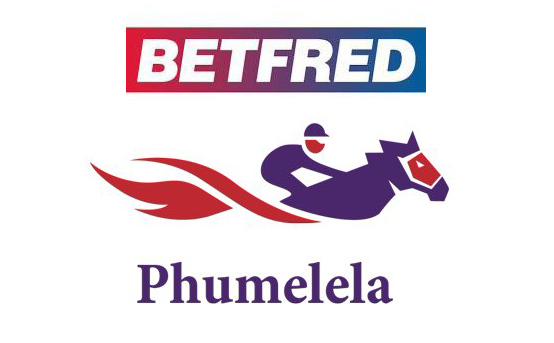 Despite its lucrative offer to buy the beleaguered SA racing company, Phumelela, the British bookmaker group, Betfred, was turned down by creditors. Instead, the majority of Phumelela's creditors voted in favour of a rescue plan involving Mary Oppenheimer and Daughters group buying up most of the assets. It should be noted that Betfred's offer, which would have bought out the entire company, and not only part of it, was twice the amount offered by MOD.

The South African racing industry breathed a sigh of relief with the news. Phumelela is the horseracing or tote betting operator in seven out of SA's nine provinces. The group's severe financial difficulties placed the country's entire horseracing industry in jeopardy, and it was crucial that a solution be found as soon as possible. SA's horseracing industry employs over 40,000 people and pays literally hundreds of millions of Rand in taxes to the government every year.
---
In May this year, Phumelela introduced a business rescue plan to its creditors, voting against voluntary liquidation. MOD offered the group a R100 million loan in order to proceed with the rescue plan. This allowed the company to keep running and, most importantly, to keep paying salaries to the thousands of people it employs. Part of the plan included the sale of Phumelela's racing assets, and MOD offered to buy them up, including the Turffontein Racecourse, for R480 million. MOD will not buy the group's betting houses. Earlier this month, the creditors voted in favour of the rescue plan and, by doing so, rejected the option of postponement of the vote so that other opportunities (including Betfred's offer) could be explored.
About Betfred's Offer
Betfred's R900 million counteroffer – which was submitted in August - clearly stated its intention to purchase Phumelela outright. As can be seen, the offer is double that of MOD's. Betfred offered to pay off all debtors instantly – a move that in itself was worth R677 million. It also said that it would maintain all existing Phumelela staff. Betfred said that it intended overhauling Phumelela's racetrack properties and incorporate its Tote wagering systems into the tracks.
Justifying MOD's Offer
Despite the fact that Mary Oppenheimer and Daughters fund offer was half of the Betfred offer, the auditor justified accepting the MOD proposal by saying that all the creditors backed the rescue plan. He also said that Betfred had not submitted a legally binding proposal and had only stated its intentions to acquire Phumelela.
In a letter sent to the creditors, MOD wrote: "The Betfred proposal purports to be a "binding offer" – but it is not. This is, in effect, an agreement to agree, with final terms yet to be negotiated. MOD has already signed a definitive post commencement finance and the sale of one or more of Phumelela assets and other potential short-term cash proceeds, will secure the delivery of at least R400 million to creditors by November 2020."
Terms of Phumelela Rescue Plan
Under the terms of the rescue place, Phumelela's horse racing, tote betting, media, and international operations will be formed into a new entity. It will operate under the leadership consisting of new and existing management. Phumelela's fixed-odds division, Betting World, will be sold separately. Also to be sold will be Phumelela's shares in Supabets, SW Security, and Interbet. The plan also means that Phumelela will, in all likelihood be delisted from the Johannesburg Stock Exchange.