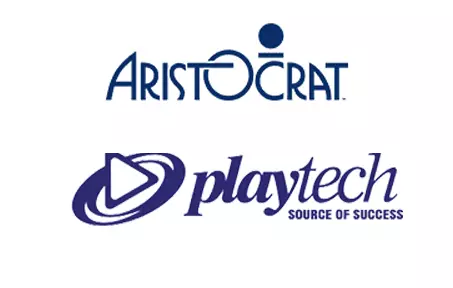 Months after a potential takeover bid by Aristocrat Leisure fell through, Playtech has once again confirmed that it is involved in takeover negotiations – this time with TTB Partners. On Friday, Playtech said that previous restrictions placed on TTB Partners to make an official bid for the group were now lifted. The restrictions had been put in place last November when TTB served in an advisory capacity to Gopher Investments, which was also interested in acquiring Playtech.

The restrictions have now expired and, under rule 2.8 of the City Code on Mergers and Acquisitions, TTB Partners must signal its intentions by June 17th, 2022. If it is interested in acquiring Playtech, it should put in a firm offer before this deadline.
---
There is a possibility to extend the deadline, but only after the Panel on Takeovers and Mergers gives the green light.
Earlier this year, in February, Playtech rejected a firm offer made by the Australian gambling equipment maker, Aristocrat Leisure. The all-cash $3.7 billion offer required that at least 75% of Playtech shareholders vote in favor of the deal, however Playtech failed to reach this threshold. As a result, the talks fell through, and Aristocrat made the decision to back out of its offer.
Aristocrat and Gopher weren't the only companies interested in acquiring Playtech. The group also received interest from a consortium headed by JKO, a company set up by former Formula One team-owner Eddie Jordan and former Scientific Games executive Keith O'Loughlin.
Playtech Announcement
Just before the weekend, Playtech issued this update about the TTB takeover talks: "Discussions between the company and TTB are ongoing, and progress continues to be made."
"There continues to be no certainty that an offer will be made, or the terms on which any offer may be made.
"The Independent Committee is conscious that TTB has been considering a possible offer for Playtech for 15 weeks.
"The Independent Committee continues to explore options for maximising shareholder value, and reiterates the strong performance of the group, as announced to the market on May 5, 2022, which has continued through the month of April and into the month of May."
Gopher Acquires Finalto for $250 Million
While the acquisition deal between Gopher Investments and Playtech didn't bear any fruit, the two entities were involved in another partnership.
Gopher, which is in fact a 4.97% shareholder in Playtech, confirmed last September that it was acquiring Finalto, Playtech's financial trading division, for $250 million. Gopher said at the time that it had been impressed by the strength of Finalto's business and management team.
"As a major shareholder in Playtech, Gopher is pleased to conclude a transaction delivering value for all shareholders and looks forward to working with the Playtech Board and continuing its constructive dialogue to support growth," said Gopher.
Who is TTB Partners?
TTB Partners is a boutique investment and advisory firm with its headquarters in Hong Kong. The company is regulated by the Securities and Futures Commission of Hong Kong and is a wholly owned subsidiary of TT Bond Partners.