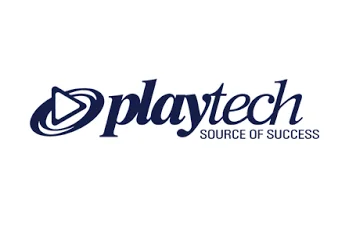 The online casino game and software vendor, Playtech will be completing the sale of its financial trading division, Finalto by the end of this month.

The group announced this week that it had received all the regulatory approvals that are needed to complete the sale to Gopher Investments, a Hong-Kong based company. In late 2021, Playtech's shareholders approved Gopher Investments' offer to pay $250 million for Finalto in an all-cash deal. As a result, the two companies moved swiftly to obtain all the necessary approvals from authorities, in the hope of finalizing the deal by the first half of this year.
As per an announcement made by Playtehc this week: "In line with the sale and purchase agreement with Gopher Investments, the Company now expects completion to occur on 30 June 2022, being the last day of the month in which regulatory approvals were received."
Playtech made the decision to sell off its financial trading division as part of a move towards simplifying its business strategy and focusing on play platforms in the B2B and B2C gambling markets only.
Takeover Talks Still Ongoing
In the meantime, TTB Partner, the group which has shown an interest in acquiring Playtech, has been given an extension on the deadline to present its takeover offer, after the June 17th deadline expired. The UK Panel on Takeovers and Mergers approved the deadline to receive a confirmation of interest.
In another announcement made by Playtech, the group said: "Discussions between the Company [Playtech] and TTB are ongoing, and progress continues to be made.
"At present, the Independent Committee believes allowing additional time for discussions to further develop is in the best interests of the Company's shareholders and other stakeholders. Accordingly, the Independent Committee requested that the Panel on Takeovers and Mergers (the 'Panel') extend the deadline by which TTB must clarify its intentions. The Panel has granted this extension."
Playtech, however, is playing down any expectations and said that there was no certainty that the investment group would submit a takeover offer for its business by the new deadline. Earlier this year, after a $3.7 billion deal with the Australian gambling company, Aristocrat Leisure fell through, Playtech was back on the market.
It was quickly approached by TTB Partners who expressed their interest. The Hong Kong-based TTB Partners represents a group of investors, specializing in corporate finance and advisory, wealth solutions and direct investments.
The group is a wholly owned subsidiary of TT Bond Partners and has offices in London. TTB wanted to make an offer in February this year and requested that Playtech release it from restrictions that it was under. The restrictions resulted from TTB's role in advising Gopher Investments over its potential takeover of Playtech, even though Gopher dropped out of the bid race.