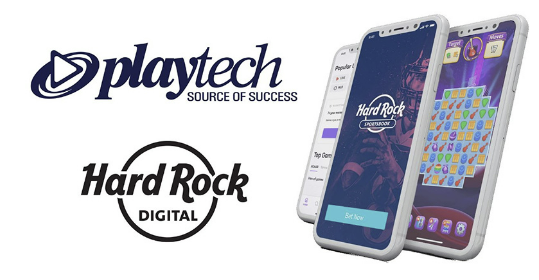 The global gambling software and games developer, Playtech, which provides its software to some of South Africa's most successful online casinos, has acquired a minority share in Hard Rock Digital, the interactive gambling and sports betting arm of Hard Rock International. The division is also partially owned by Seminole Gaming.

Under the terms of the new deal announced by Playtech, the group said that it will pay $85 million (R1,565232,500.00) for its stake in Hard Rock Digital. The money paid to acquire this minority stake will be used to fund Hard Rock Digital's global expansion, which has been the main focus of its business plan.
---
Currently, Hard Rock Digital operates in several US states such as Indiana, New Jersey, Virginia, and Tennessee. However the sports betting world is becoming more competitive across the globe, and the group wants to branch out and start operating in international markets in the near future.
Strategic Global Gambling Partnership
The chief executive of Playtech, Mor Weizer said that his team was "thrilled" to announce the strategic partnership with Hard Rock Digital.
"Hard Rock International has cemented itself as a marquee name worldwide, not just in gambling but more widely in entertainment," he said.
"HRD will combine the strength of this global brand with a proven management team, some of whom we at Playtech have known for many years and believe to be among the strongest in the online gambling industry."
Weizer said that the partnership significantly advances Playtech's position in the North American market and is very much in line with its B2B strategy.
Innovation in Gaming Industry
Also commenting was the chairman of Hard Rock International, Jim Allen who said:
"This partnership will act as an accelerator to Hard Rock Digital's planned strategic initiative to expand its online gaming offerings to international markets, becoming the first operator with a global omnichannel offering under a singular, irreplaceable brand."
"This announcement only reinforces our commitment to lead innovation in the gaming industry and expand the 'Hard Rock' experience worldwide. We look forward to providing an authentic, digital experience for Hard Rock's global fan base within a comprehensive, omnichannel offering."