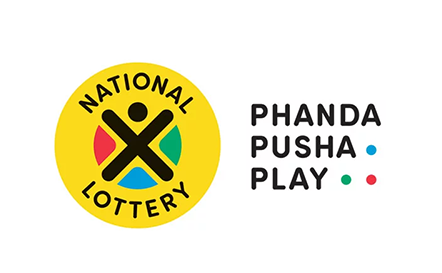 The official South African lottery operator, Ithuba announced yet another multi-million-Rand winner in one of the latest draws. According to the operator, a player from Gauteng has won over R20 million in the Saturday May 29th draw.

As of now, the player has still not come forward to claim his or her life-changing prize. What is known about the newest millionaire is that they are from Gauteng, most probably the Carletonville area. The ticket was bought at JJ Pawn Shop in that area. As such, players are being encouraged to check their tickets in case they missed out on the fantastic news.
---
Another identifying factor is that the winner spent R40 on the winning ticket. He or she used the manual selection method. The winning numbers in the draw were: 16, 18, 20, 22, 26, 29 and the bonus number 41.
Another Multi-Million-Rand Lottery Winner Still Out There
Ithuba is hoping that the latest Lotto winner doesn't remain silent the way the winner of an April draw has until now. The group said that nobody has yet come forward to claim the R30 million jackpot prize.

Just in case the player isn't aware of his or her windfall, Ithuba is reminding South African lottery fans that the winner spent R80 on the winning ticket using a manual selection method. The ticket was bought at Builder's Express in Midwater Center Aerorand, Middelburg in Mpumalanga.

The winning numbers are 1, 5, 8, 19, 26, 48 and bonus ball 30. In both these cases, it could very well be that the winners are aware of their new millionaire status but are taking their time before stepping in to claim their prizes. Winning the lottery is a truly life-changing experience and requires a lot of adjustment and planning.
What Happens When You Win the Lottery?
Even though most of us know that there isn't a huge chance of actually winning the jackpot and taking home the big prize, it doesn't stop millions of South Africans from buying lottery tickets week after week. And as these winning stories above prove, in the end, someone wins the lottery – and it could be be you. If you win more than R50,000 in a South African lottery, your first step is to contact your nearest Ithuba regional office and make plans to go there in person. Most Ithuba officers open at 8 in the morning and close at 4 pm, Monday to Friday. Take along your winning ticket, which will be validated by the lottery operator's Winner Services team.

According to Ithuba, "becoming a millionaire overnight is an overwhelming experience", and it's for that reason that Ithubaoffers trauma counselling for all mega winners. The objective of the free counselling is to allow winners to "digest the news and enjoy every step of this life-changing experience."

After the trauma counselling, Ithuba will offer extensive financial advice to help the winner with financial planning.

If your winning ticket is worth between R2,001 and R49,999, your prize can be claimed from any South African Post Office. Tickets with prizes of under R2,000 can have their winnings claimed at all participating lottery retailers, including Checkers and Shoprite.