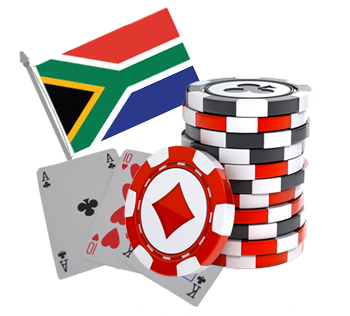 Gambling has been all around us since time immemorial. It has existed in different forms, from simple wagers among the royal elite as well as among the average citizenry to wagers on sports like horse racing and also betting on the outcome of dice throws. A legalized form of gambling that has been around for quite a while in the modern era is gambling at casinos, and one of the most significant steps ahead in this industry was the emergence of the online casino and the ability for players to gamble remotely, directly from their homes, without visiting a casino establishment.
Online gambling has caught on all over the world and is a multi-billion dollar industry today. There are a number of countries where this is legal, and there are countries where online gambling or anything connected to it is banned. There are also numerous countries with vague legislations that do not make online gambling by a player legal, but doesn't subject him to penalties either. This allows players from such countries to play at online casinos run by overseas operators, and one such country with a thriving online casino gambling culture is South Africa.
Gambling legislation in South Africa has been against the establishment of online casinos right from the beginning. However, the legislation is aimed not at the player but at the local operators trying to set up online casinos within the country. As a result, you find a significant number of casinos from abroad accepting South African players. There are many that target South African players specifically, by using simple incentives like enabling the player to pay in Rands and also supporting locally popular payment methods for the players to use to make deposits and withdrawals.
SOUTH AFRICAN ONLINE CASINOS
There are a large number of online casinos nowadays accepting South African players. While most of them are above board, you will also find quite a few that are shady, to put it mildly. These are casinos that quickly make it to the blacklist of industry watchdogs because of the unfriendly environment they create for players be it in terms of delays in processing withdrawals or simply shabby customer support.
We have compiled for you a list of the top 10 online casinos for South African players. All these casinos accept payments in Rands and support payment methods that you are already familiar with as a South African player.
Playing at a South African Online Casino: What is the Key?
When it comes to selecting the best South African online casino to play at there are a few things to check for. The parameters are simple and the way to go about crossing them off your checklist is even simpler. The problem is a good one to have, a problem of plenty. And that can be one of the biggest challenges if you don't know what to look for and, even if you do, don't know how to go about looking for them.
The first thing to be clear about, for instance, is the reason you want to play at an online casino. Is it just because it is available? Or is it because you like the personalized environment – the ability to play from the comfort of your home? If so, you should also know what you get and what you don't. For instance, if you are looking for the electric ambience of a land-based casino, you can be rest assured that you won't be able to get that at an online casino. The only bit you may get is if the casino has live dealer gaming. Clarity about this aspect automatically clears for you the path to take.
Another thing to know: how important is it for you to be able to talk to the casino staff? If you like somebody to be at your beck and call, a land-based casino could actually be a safer bet. Because gambling happens remotely at an online casino, and the only ways you can contact casino staff are quite impersonal, except for phone-based support to an extent. And even if you are okay with remote customer support, which is what you get at an online casino, you should have a fair idea about the quality of service you get when you play with them.
Playing at a South African Online Casino: Some More Points to Consider
There are a whole lot of other factors to consider. For instance, are you comfortable transacting remotely and playing at an online casino that you cannot physically be at? If you like handing your money over to real people, an online casino may actually not work out for you. And if you are okay with playing at an online casino, you must be assured that the casino is completely secure. For that, it becomes very important to be able to locate information about the security protocols and accreditation or certification by reputed testing agencies.
Another vital factor to check for is the licensing and regulation information. A good online casino should not have any hesitation in listing this information out on its website for you to see. The same applies for information about the operators and the software provider powering the casino. Transparency is critical if you are going to trust somebody you have never met with your money.
Some more factors to consider include the bonuses on offer. Of course it does matter how big the bonuses on offer are. However, that is not the only criterion to be assured of; you also have to know the terms associated with each of these bonuses and how much you will have to spend through wagering requirements to be able to redeem winnings from these bonuses. You will definitely come across casinos that seem to offer amazing bonuses, but fall flat when you actually view the terms associated with them. For instance, consider a casino that offers a R10000 welcome bonus, and then has a 80x wagering requirement to be fulfilled for it.
Also, if you are happy to get comps like free food and drinks or discounted hotel stays and related freebies, you would be better off visiting one of the many land-based casinos you find across South Africa, preferably of course the one nearest to where you stay. That is another point to consider before deciding to sign up with an online casino.
Finding the Top Online Casinos for South African Players: To Sum it All Up
The points mentioned above are important factors to consider, of course. However, there is an even more critical point to look at: the way payments are handled. If you play at a land-based casino for instance, you can pay directly at the counter and collect your chips. Once you are done playing, you can deposit your chips and collect your winnings in the form of cash or check right there. The basic need to provide valid identification is of course there, but it is quite a simple process on the whole and you can get your payment instantly.
At an online casino, on the other hand, things are much different. You need to make a withdrawal request, and that takes time to process. There is an extensive process involved in verifying and authenticating your identity from the documents you have provided, and even after that, the money takes time to reach you, depending on the withdrawal method you are using.
Finally, if you are convinced that all the above information has provided you the much-needed clarity and you are now ready to play at an online casino, you have to be able to find the right online casino to play at. This has to be a casino that fits your requirements perfectly. And the only way you can do it is by checking out each casino for a range of parameters. We have listed all these parameters and how to check for them on our page about finding the right online casino for South African players to play at.
Of course, the easiest way to find the best online casino for you is to go through our site thoroughly and read the reviews and analyses we have provided for the different online casinos available for South African players to play at.