South Africa is said to have one of the fastest growing gambling markets in the world. At the same time, its gambling laws are murky and not as welcoming to online casinos compared to other places in the world.
We are here to help you navigate South African online gambling laws and to show you how it is possible to enjoy quality gaming at SA-friendly sites.
⚖️ The History of Gambling Laws in South Africa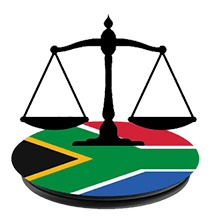 As far back as 1673, when the Dutch ruled the Cape, gambling of any kind was frowned upon and essentially banned. Throughout the centuries, gambling was seen as the devil's pastime and laws prohibiting virtually all forms were always in place. In 1965, the South Africa Gambling Act was passed. All forms of gambling, except horse racing were officially banned. This did not stop the gambling-loving nation from playing at makeshift casinos and the popularity of gambling simply continued to grow.
South Africa's first real betting reform laws came into effect with the National Gambling Act of 1996. The National Gambling Board was set up to establish standards for legal gambling in South Africa, including slot machines, casino games, lotteries and more. The 1996 law calls for operators to register with the NGB and hold a license which has been issued by their province.
In 2004, a revised version of the National Gambling Act was implemented. An amendment followed in 2008. The focus of these two acts was the online gambling industry, which grew immensely in popularity from the time online casinos popped up in the mid-1990s.
For years now, promises have been made to introduce a regulated online gambling market in South Africa. A 2011 Gambling Review Commission brought strong recommendations to go ahead with a regulated industry, but for now no progress has been made.
2011 was also the year that the South African Supreme Court ruled that Piggs Peak Casino, an online casino operating out of Swaziland and catering almost exclusively to South Africans, was not allowed to offer gambling services for real money.
Online sports betting is a legal pastime in South Africa. The online horse racing industry is currently the strongest, but experts predict a huge rise in popularity for wagering on other sports.
⭐️ APPROVED ONLINE GAMBLING SITES

Casino Review
No Deposit Bonus
Bonus Package
Games / Payouts %
Play Now

Springbok

R500 Free
Coupon :

NDC500

R11,500 Free
300+ / 98%

Play Now

Thunderbolt

R350 Free
Coupon :

NDC350

R10,000 Free
300+ / 96%

Play Now

Europa

R375 Free


On Registration

R24,000 Free
320+ / 97.8%

Play Now
FREQUENTLY ASKED QUESTIONS
So Is Online Gambling Legal In South Africa Or Not ?
The National Gambling Board's official stand on online gambling is that it is an illegal pastime. This fact, however, hasn't stopped plenty of South Africans from taking their gambling entertainment online. The general understanding of the law is that it is geared more towards online casino operators and not towards individual players. In fact, we have never come across a case where South Africans were prosecuted for gambling online.
If Online Casinos Aren't Regulated In SA, How Will I Know That I'm Playing At A Safe Site?
Just because an online casino is not licensed and regulated in South Africa, doesn't mean that the site is not safe. There are plenty of online casinos that cater to local players and are fully licensed by other top gambling jurisdictions in the world. We strongly suggest that you refer to our list of reviewed and recommended online casinos. These sites have been vetted by our professional team and get our stamp of approval for fairness, transparency, entertainment and South African-focused.
Given The Legal Status Of Online Gambling In SA, Can i Play In ZAR At Online Casinos ?
Absolutely! You will find that many offshore online casinos continue to serve South African players despite the laws on the books. These online casinos have specially dedicated sites for local players, offering them much more than just the ability to pay in Rand. You'll find that all the information about bonuses and promotions are displayed in Rand, which makes it easier for you to calculate. Of course, by depositing and withdrawing in Rand, you avoid costly currency conversion fees. These sites also support deposit methods that are South African-friendly so that you can rest assured that there will be no hassle with paying for play.
What Other Online Casino Services Are Available To South African Players?
South African online casino fans are afforded all the features and services offered by the site to its other players. There is no difference between you and players from around the world when it comes to bonuses, promotions and joining the casino's VIP program. South African players can access all the games on the casino site, whether they want to play for free or for real money. There is no limit to the titles you can play, from classic slots to video slots, and from card games to table games. South Africans can put themselves in line to win huge, multi-million-Rand jackpots.
Will South African Online Gambling Law Ever Change ?
We certainly hope so! It's definitely clear that the South African government cannot ignore the ever-growing popularity of online gambling among local players. Whether they like it or not, authorities have to recognize that South Africans will continue to gamble online. If they want to ensure that players are well-protected and play only at licensed, regulated sites, they will have to set up the right kind of industry within the right kind of legal framework.
Until then, South Africans will continue playing online. The best thing we can suggest you do until change comes to the country's online gambling industry, is to play at recommended South African-focused online casinos, like those find on our reviewed list. We are confident that we have done everything we can to make sure that only the very best South African online casinos appear on this list. We have reviewed each and every site and provided you with all the relevant information to help you make the right decision.