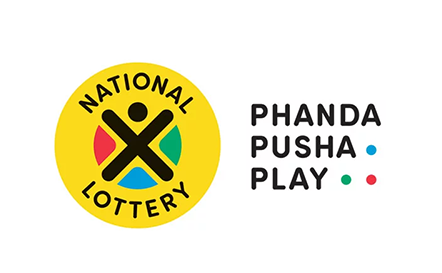 One of the many sectors in South Africa to be affected by COVID-19 is the National Lottery. But not even a pandemic will keep punters away from their favourite gambling pastime, and many have turned to playing online or via banking apps to buy tickets. National Lottery operator, Ithuba, has reported on substantial growth in numbers of online lottery players. It said recently that more than 900,000 South Africans are now signed up on its official site.

Recently, an unidentified player won the fourth biggest payout in South Africa's lottery history, bagging an eye-watering R135,366,753 after playing the Powerball lottery. The winner bought a R100 quick-pick Powerball ticket using the FNB online banking app.
---
Since Ithuba took over as National Operator in 2015, more than R1.354 billion has been paid out to FNB customers who played Lotto and Powerball through the bank's digital channels. The latest winner hails from KwaZulu-Natal.
Millionaires Need to Wait for their Money
One thing that has dramatically changed is the way South African lottery winners get their hands on their winnings. While lockdown continues because of the novel coronavirus, Ithuba told winners to hang onto their winning tickets until the lotto offices open once more. The Ithuba offices, like many other SA organizations, remain shut during lockdown. As such, millionaires are being forced to wait before they can claim their prizes.
Take as a case in point, the two players who played the lottery recently and, between them, won a total of R17 million. Ithuba was forced to issue a special message to the winners, reassuring them that they would be paid out eventually, and instructing them what to do with their tickets in the meantime.
"We urge the two winners to please keep their tickets safe and to secure them by writing their names and ID numbers on the back", explained Ithuba's corporate relations executive, Khensani Mabuza.
"We understand that the winners could be overwhelmed with anxiety, particularly because they have to wait longer than usual before they can claim. We plead with them to remain patient, bearing in mind that all winning tickets have a lifespan of 365 days before they expire."
"We want to assure the winners that we are prepared to assist them through a smooth claiming process once we are able to. This includes psychological counselling, which is essential in helping them deal with this life-changing moment," she said.
More Lottery Players
There has also been an increase in the number of people buying lottery tickets in South Africa overall. The biggest Lotto winner during lockdown so far has been on the Lotto Plus 2 draw on May 13th, with a prize of R19,424,193.30. The winning Lotto ticket was bought before the South African government suspended the sale of retail lottery tickets on April 27th. A quick pick multiple draw ticket, good for 10 future draws, was bought for R1,000 in Gauteng.
Since the draw took place during lockdown, this player, too, will be forced to wait (im)patiently for the offices to open, in order to claim this prize. Buy Lotto Tickets Online
Lotto Statistics
In a survey published last year, it found that:
✔️ 23.6% of the 3090 households spent between R21 and R50 monthly on lottery tickets.
✔️ 31.9% spent between R51 and R150.
✔️ 26.9% spent more when the lotto prize money was over R10 million.