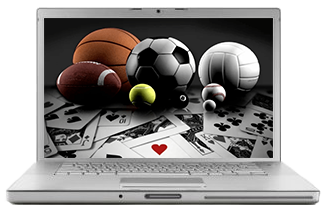 An article which appeared in iol.co.za recently showed that one of the impacts that COVID-19 has had on South Africans is that more gamblers than ever are taking their gambling online. It was shown that online betting is on the increase in SA as brick-and-mortar casinos are slowly coming out of lockdown, but are still operating under very strict conditions.
---
⚖️ Blame the In-Laws
Pre-COVID-19, most punters purchased their lottery tickets at dedicated Lotto outlets and retail stores. However, the coronavirus made South African lottery fans re-think the way they played their favourite lottery games. Tens of thousands of SA players signed up to become members of the official National Lottery operator, Ithuba's website, which enables them to play the games and enter jackpot draws remotely. It was only recently that Ithuba announced that a R153 million Powerball Plus jackpot was won by a man from KwaZulu-Natal. What made this win most interesting (besides its stunning amount, of course), was the fact that the winner bought his lottery ticket using his Standard Bank smartphone app.
Ithuba confirmed that more and more players are using their banking apps to play the lottery. Those using FNB Banking App in particular, have had a great run of luck recently. In fact, Ithuba said that four winners in the past few months have won major jackpots.
⚽ More Online Betting
The article also quoted the online betting platform, BetXChange, which said that there has definitely been an increase in betting through its system. "On July, on a single R10 lotto bet placed on the UK 49's Double Draw Lottery, an avid BetXchange player got all four numbers and a bonus ball right and was suddenly R4.6 million richer," the group is quoted as saying.
???? Different Sports Betting Patterns
Another interesting thing noted about betting during COVID-19 lockdown was the fact that betting trends changed somewhat. Because many of the major sports leagues cancelled their tournaments, betting sites such as Sun International's sports betting platform, Sunbet, needed to find other markets for players to bet on. As such, South Africans suddenly found themselves wagering on unusual sports such as Sumo wrestling, chess and WWE wrestling.
"In the first month of lockdown, table tennis was the number one sport in terms of bets placed with Sunbet followed by Esports which received the second highest number of bets placed," noted Sunbet.
???? Land Casino Betting Picks Up
The government shuttered all of the country's casinos in a bid to stop the spread of the coronavirus, and only allowed them to reopen in July. Leisure travel is allowed once more within a province's borders, which has led Sun International to open all its casinos, aside from Sun City. Casinos need to adhere to extensive health and safety protocols to keep patrons and employees safe. Sun International said that it was "extremely pleased" by the positive response to the reopening of its casinos. The group's CEO, Graham Wood, said that many of Sun International's regular customers had kept in touch during lockdown and showed their support.
But the changes are being felt. "The new curfew unfortunately, reduces our operating hours and revenues at a time when our primary focus should be stabilising our business to save jobs," said Wood.