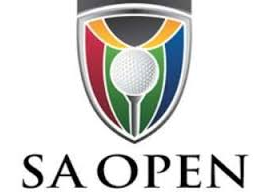 As soon as the Sun City hotel and casino resort got the green light to open up, one of the first things that it announced was that South Africa's most prestigious golfing events, the South African Open Championship, would still take place this year. For a while, golfing enthusiasts were in doubt about the future of this year's event, considering COVID-19 and the fact that Sun City was one of the last Sun International properties to open up after the government started relaxing restrictions. But South Africa's golfing community and fans of the sport from all around the world, have made it their mission to hold this years' event, despite it all.
---
Players Save South African Golf Courses
Sun City is considered to be a resort that comes with the whole package. In addition to its excellent hotels and accommodation, and its exciting 24/7 casino options, Sun City has plenty of other entertainment options, including its world-class golf turfs. The acting president of the SA Golf Association, Martin Saaiman spoke about how the pandemic had affected the sporton an international scale, and the insecurity it brought to the industry as a result.
"It had a huge impact on the golf fraternity operations in the whole country and globally," he admitted. "A number of golf courses had to close and this took a toll on the sport. In South Africa, golf was one of the sporting codes that first got permission to open up under lockdown restrictions." As soon as golfers were allowed to return to their favouritecourses, they did so in droves. Saaiman said that this act alone was what helped save a lot of South Africa's golf courses which were under threat of closure.
SA Open Golf Championship 2020
This year's SA Open Championship, co-sponsored by Nedbank and Sun International, will be held from December 3rd – 6th 2020, and for the first time will be held at the Gary Player Country Club at Sun City. And while organizers are thrilled that they managed schedule it, they have had to accept that this year's event will feature some significant changes. One of the most difficult to accept is that, due to pandemic restrictions, there will be no spectators around.

Saaiman said that this was "unfortunate" as fans "bring such a vibe to the tournament." "We need to keep on hosting these tournaments," he said adamantly. "It is very important for our young amateurs and professionals to make a name and go on with their careers."
Big Names Confirm Participation
Some of the most popular players in the golfing world have committed to playing at the SA Open at Sun City. One of them is Dylan Frittelli, the 30-year-old who led the South African challenge at Augusta National Golf Club and finish in a tied fifth place. Fritelli said that he was thrilled to return to South Africa to play in the Open, after his excellent performance in what was only his second appearance in The Masters. Other South African stars who have confirmed participation include Christiaan Bezuidenhout, Brandon Stone, Wilco Nienaber, George Coetzee and Garrick Higo. Golf fans can bet on the winners of the South African Open Championship at their favourite sports betting sites.