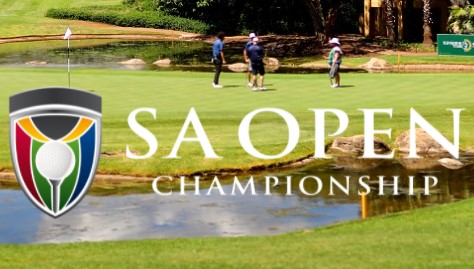 The Gary Player Country Club at Sun International's Sun City will host the South African Open Championship once again this year. The golf tournament will run from December 2 – 5, 2021 and will carry a $1.5 million prize fund. Sun International has assured all participants that it will continue to abide by the government's health protocols concerning the pandemic. The casino and hospitality group also guaranteed that it would comply with any future announcements concerning COVID-19.

Coronavirus restrictions mean that the Nedbank Gold Challenge cannot be played this year. However, Nedbank and Sun International agreed to continue their support for the South African Open which forms part of the Sunshine Tour and the European Tour's partnership. The landmark deal means that the South African Open has co-sanctioned tournament status for the next four years going forward.
---
The CEO of GolfRSA, Grant Hepburn had this to say:
"GolfRSA and the South African Golf Association, who are custodians of the South African Open, are extremely proud of the legacy of the South African Open and the fact that it continues to be seen as one of world golf's most historic tournaments."
The Commissioner of the Sunshine Tour, Thomas Abt said
"We are so excited to have both Nedbank and Sun International, two longstanding supporters of the Sunshine Tour, with us as we begin this incredible new chapter with the European Tour. They have always been important in our quest to create the best opportunities for South African professionals. As our national Open, the South African Open has also always represented a key moment of great opportunity for South African golfers to take their careers to the next level, and now even more so."
The Chief Executive of the European Tour, Keith Pelley said:
"The South African Open has been central to the longstanding partnership between the European Tour and Sunshine Tour for over a quarter of a century now. It's wonderful that as we now grow this partnership, we do so with the South African Open continuing to also grow its influence and build on its already proud legacy on both our tours." Finally, the chief executive of Sun International, Anthony Leeming said that it was privilege for the group to host the South African Open and to once again welcome back the European Tour and the Sunshine Tour to Sun City and the Gary Player Country Club. Leeming added that the golf course has witnessed some of the most historic moments in the game of golf.
Past Champions
The current title holder, 27-year old Christiaan Bezuidenhout, will be back on the green to defend his title this year, after earning his latest European Tour title last year with a five-shot win.
Some of the world's most noteworthy payers have played and won the SA Open golf tournament, including Louis Oosthuizen, Brandon Stone and 13-time-winner the great Gary Player.