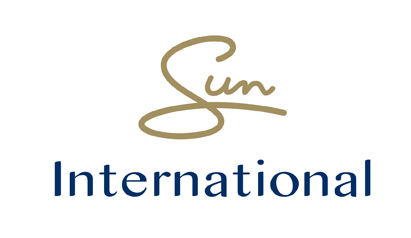 As South Africa heads into a new level 4 lockdown, Sun International and other SA casino and hospitality groups have made the decision to temporarily close their gambling and hotel facilities. Under new restrictions announced by President Cyril Ramaphosa, hotels may theoretically remain open as long asthey abide by strict lockdown rules. However, the fact that their casinos and restaurants need to shutter, and the sale of alcohol will be banned, has led Sun International to close its resorts altogether, albeit temporarily. The group has also taken into account the fact that no visitors are allowed to travel in or out of Gauteng for leisure purposes under the new restrictions.
---
"The new regulations require our casinos and restaurants to close – but given the new restrictions on leisure travel into and out of Gauteng, alcohol, and the curfew, our hotels and resorts will struggle to operate, so we have taken a decision to temporarily close them too," said the group chief operating officer for hospitality at Sun International, Graham Wood.

"We are mindful that the government is concerned about the risk of transmission and the need to curtail the rise in new infections.

"However, these restrictions will have a further negative impact on our tourism industry, the thousands of people employed and the surrounding local communities," he added. According to Wood, Sun International will revise this temporary closure at the end of the 14-day assessment period.

The group advised all of its customers who had made bookings for hotel reservations during this period, that they can change the dates for alternative ones until November 30th. The other option is to simply cancel altogether without any charge or cancellation free. Sun International said that its online sports betting platform, SunBet would continue to run as usual.
What do the current restrictions say?
For the period of two weeks, from today until July 11th, South African will go into a level 4 lockdown. These must be closed to the public:
Gyms and fitness centres;
Casinos;
Taverns, shebeens and bars;
Restaurants – except for off-site consumption;
Theatres and cinemas;
Museums;
Conference facilities;
Old-age homes
Curfew: The population is confined to their homes between 9 pm and 4 am, except if they are essential workers or except in the case of emergencies. Businesses must close by 8 pm to allow employees to get home on time. Travel in and out of Gauteng is not allowed for leisure purposes, except for business, emergencies, attending a funeral, moving residences or other important reasons. Anyone currently out of the province and needs to get home is allowed to do so.
Gatherings: All religious and social gatherings are prohibited. Funerals are allowed, up to 50 attendees. Stores and supermarkets are not allowed to have more than 50% capacity on their floor space, including customers and employees. Sports events may be held but without any spectators.
Alcohol: There is to be no sale or transportation of alcohol.
Borders: 20 land borders that were open will remain so, while the 33 that closed because of the virus will remain closed.