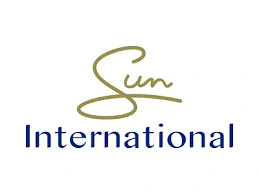 Sun International, via its East Rand based resort, Carnival City Casino, will be giving back to the community by sponsoring science lessons for highschoolers from the Brakpan area. Advanced science lessons over the weekend will be given to pupils chosen from grades 10 through to 12.

The South African resort and casino icon said that it would be boosting the Sci-con Saturday school programme with an impressive R700,000.

R400,000 will be donated directly from Sun International, while Carnival City will make up the other R300,000.
---
Set to run over a period of two years (2022 – 2024), the Sci-con Saturday school offers disadvantaged pupils from Ekurhuleni lessons in maths, English, life science, accounting, computer applied technology and physical science.
According to Heidi Edson, the group's socio-economic development manager, these are all key subjects for those seeking to enter the workforce over the next few years.
"Through this programme, we hope to gear up disadvantaged students with information to help them succeed in the crucial Grade 11 and 12 years, as well as beyond," she said. Carnival City Casino is in the same area of the school, and it seemed only natural that the establishment would focus on disadvantaged residents from Brakpan.
Teaching Important Skills to Disadvantaged Pupils
The highschoolers picked to attend the Saturday classes are taught everything – from the very basics to high level mathematics.
Lucky Nkopane, speaking form the Sci-com Foundation which runs the weekend programme, said: "Beyond these skills, we also provide learners with experiments under supervision in a laboratory, as well as how to carry out scientific research and produce a report."
Students are also taught advanced English, with emphasis on comprehension skills, reading and communication. In the accounting classes, they are taught financial accounting and cost and management, among others.
Sun International Invests in Education
The goal of the Sci-con project is to ultimately see more professionals such as technicians, engineers and chartered accountants come out of the Brakpan area and other regions where the output traditionally lags.
"Sci-com helps bridge the gap between those schools that have resources, and those that don't," said Sun International's Heidi Edson. "It will also ensure that more students pass matric with key skills in areas that South Africa desperately needs."
Classes run every Saturday for a total of 30 weekends over a two-year period, each time from 8.15 am until 2.40 pm.
.
Sibaya Casino Builds Skills Development Center for Autistic Children
Another example of Sun International investing in education is a news report showing how Sibaya Casino, via its Sibaya Community Trust, helped build a skills development center for autistic children.
The casino partnered with TRIAD, an Applied Behaviour Analysis school with children with autistic spectrum disorders in time for Autism Month.
The skills center allows children to develop their culinary skills through the full operational kitchen, to express their creative abilities in sewing and fashion design, and to promote their business skills through a print shop.