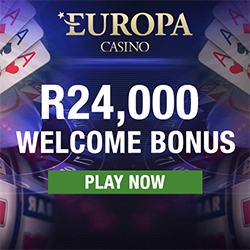 If you are a fan of online video slots, but still did not have the opportunity to participate in a slot tournament, or you did but you were not that successful, you should stick around and hear what we have to say. Slot tournaments in online casinos are extremely popular these days and almost every online casino out there has a special offer when it comes to how big the jackpot is. You need to remember that you should not judge the book by its covers and hurry into a tourney simply because it offers the biggest prize. Like in all competitions, video slot tournaments demand a good strategy if you are planning to emerge victorious.
Read and Understand the Terms and Conditions
There are so many online casinos today, and each of them offers a variation of video slot tournaments on a regular basis. Every tournament has different rules, so, the first thing you need to do when you decide to participate is read and understand the terms and conditions. See whether it is important how big you wager, or how big the deposit is. Also, it is important to see how do you progress on the leaderboard. In some tournaments, it's how much you win is what matters. In others, you need to record the best win in a single spin. Here you also need to check the minimum wager you need to place per spin in order to participate because if you make a bet lower than the minimum, your wins will not count for the leaderboard.
Another way to collect points for the leaderboard is the succession of winning spins, and even losing spins, how big your win is, etc. So, to be completely prepared for the competition, please understand how the tournament functions.
Start a Soon as You Can
When you get a promotion or an offer for a certain tournament, you will always have to check the timetable. Every tournament is organized for a certain period of time, and we would advise every gamer out there to join the fun as soon as possible. When you start early, you will have more than enough time to collect the number of points necessary to get your share of the reward, or even to end up on the top of the leaderboard.
If you start before your competition, you will collect more points than them, it is that simple. Also, if someone enters the competition a bit later than you, and if he sees the number of points you have already won, it could make him give up before he even started. Being an early bird can also mean that you have less competition against you.
Pick the Best Tool for the Job
In most of the tournaments you play, speed is one of the essential parts of the competition. To gain the best advantage, you will probably have to spin the reels much faster than your competition. Before you enter a competition, make sure you have a very good internet connection, and that the device you are using works like a charm. If you are not at your computer or laptop, turn your smartphone or your tablet into a lethal weapon. If you are one of those mobile gamers, make sure that the WiFi is as good as possible and that the performance of your mobile gadget meets the requirements of a fast-paced game.
Use Bonuses on the Offer
For example, if you join a casino for the first time, you will get some free boosters that will end up on your account as soon as you start playing. Some of the casinos will not let you use the welcome offer on the tournaments, but most of the will, so use the perks wisely. Other casinos will get you certain bonuses at a particular part of the tournament, or if you complete challenges as you play. The completion of these challenges will secure you more points for the leaderboard, and in these situations you should use games that offer more bonus features, if possible.
Do Not Stick to Only One Game
There is one more thing you need to pay attention to when choosing the slot tournament that suits you the most, and that is the variety of qualifying games on the offer. Usually, there will be several video slots that can be played in order to gain points for the leaderboard. First of all, pick the list with the games you like. Second, do not play one game all the time, because it can become boring after a while.
Change games as you go along, simply to keep things interesting and to keep your mind on the edge. Also, if you can, you should pick the video slots that offer more paylines or ways to win, games with a higher RTP, consider the variety of the game, especially when it is important to land frequent wins. All of this will provide you with more opportunities to collect points. Finally, bear in mind that in some tourneys games with more additional features could earn you more points.
⭐️ TOP BEST ONLINE CASINO BONUSES