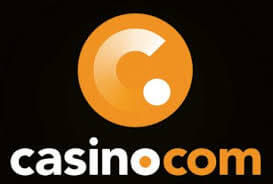 Calling all those trivia whizzes out there! Casino.com is offering you a real chance of pitting your skills against other players and claiming your share of a prize pool worth millions!

Casino.com has found a way to blend the iconic TV game show, Who Wants to be a Millionaire with fast-paced Live Dealer action into a fun, new and free-to-enter promotion: Who Wants to be a Millionaire Trivia. Do you have what it takes to beat other players and grab the top prize? Then head to the star South African-facing online casino, Casino.com, visit its excellent Live Dealer section and enter the promotion today!
---
How the Who Wants to be a Millionaire Live Trivia Promo Works
You have an entire month to prove that you're the Tarzan of Trivia, the Queen of Questions and the Leader of Live Casino games! Each daily game will be in the form of a live game show with a prize presented by the live host. There will be a series of increasingly difficult multiple-choice questions presented, each one with four possible answers.
The good news – besides that this promotion costs nothing to enter - is that if you're good at trivia, there is a very good chance of advancing in this promotion as it's not a game of chance.
The questions and their order are exactly the same for all game-players. All players who answer the question correctly within a 15-second limit will progress onto the next stage, while the rest are eliminated from that game. Players who answer all the questions correctly will receive a shared prize.
Promotion Prize Pool
The shared prize for each game varies from R16,600 to R58,000 in golden chips to be used at Casino.com. A total of R1.6 million in golden chips will be given away during the promotion period. Should none of the players win the game on a particular day, the prize pool will roll over and be added to the following day's game. Check the Terms and Conditions of the promotion to find out more details about the game schedule and prize distribution.
Promotion Terms & Conditions
The Who Wants to be a Millionaire Live Trivia promotion will run from today until July 11th, 2021.
One game will be active every day based on a predetermined schedule.
All prizes are paid in golden chips to be used at Casino.com.
Each golden chip has a value of R1.70.
Winnings from the golden chips can be withdrawn subject to 20 x wagering requirements.
Golden chips cannot be withdrawn or converted to cash.
The questions and answers used in the Who Wants to be a Millionaire promotion are supplied by an independent third-party supplier.
Entering each game is free of charge and doesn't require any funds to be used from the player's account.
Players can only participate if they answer the first question correctly and remain present for the entire duration of the game.
Once the first question of the game has been asked, new players may not participate.
Each game will last an average of 15 minutes.
Questions are asked one by one, with a 30 second pause between each one.
Players who are eligible for a prize will be contacted by Casino.com at the end of the game.