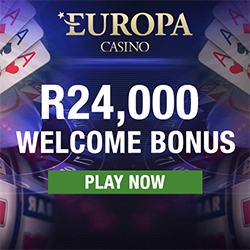 When we are on a losing streak, the first thing we think is that all the games in online casinos are rigged and that we will not play any more. Still, after a short period of time, we return to our favourite games and try to improve our chances with the little help of Lady Luck. Online gambling and online casino games are now extremely popular, and there will always be people who are sore losers that will say that these games cannot be fair.
We will try to explain how online casinos function nowadays and how all gamers can inspect whether or not there is something fishy going on behind the stage.
What is the Main Goal of Online Casinos?
This is the first thing you need to ask yourselves when you start playing online casino games or any other casino games for that matter. Despite the fact that all major gambling sites offer plenty of bonuses, Free Spins, Free Chips, etc., their main goal is to gain profit from players who are gambling here. These are not charity foundations who are giving away money, these are serious companies who are looking for a decent profit. So, the odds are definitely fixed in order for the house to win, thanks to the house edge, or the house advantage. Nevertheless, if players always lose, they will leave casinos and the house will go bust, which is not good for both sides in this situation.
Online games use random number generators, or RNGs, to ensure that randomness is programmed into the game. Even so, accusations have been made for card games, especially Blackjack and Poker tables. When talking about Blackjack, we all know that the mathematical percentage in this game is in favour of the house, but players' knowledge and skill will help them beat the dealer and win. According to another theory, poker tables are rigged so that the profit will go up. For example, inexperienced players at some tables get higher odds and that would give them leverage in all-in situations. However, experts say that such a scam would be easily detected.
How Can You Pick a Trustworthy Online Casino?
We are not claiming that all online casinos out there are completely safe, but we are saying that all licenced online casinos should be trustworthy. In order to obtain a gambling license, all online casinos need to pass a series of tests and check-ups by extremely strict commissions and legal bodies. It does not end there, because, after obtaining a license, online casinos are obliged to follow the rules and regulations issued by the gambling authorities of a certain country.
Before you create an account with a certain casino, make sure you check, double-check, and triple-check the company you are about to leave your personal and financial info. For example, casinos listed at UK, Gibraltar, or Malta are the ones you can trust, since they need to ensure that each player gets the same chance when playing the game, which is simply a must, according to their strict gambling regulations. The other important requirement is the abovementioned RNG. Additionally, you can do a research of your own. There are numerous respectable websites on which you can read casino reviews and the experiences of other players regarding that particular online casino you want to try out. The next thing you need to get informed about is the terms and conditions of a particular casino.
When you get all the information you need, it will not take you long to realise that online casinos do not have to cheat in order to get your money. The very nature of all online casino games is to favour the house. It is all in the numbers and the probability. Even so, be sure to check out whether your favourite online casinos have their licences, or whether their credentials have been revoked. This will probably mean that you are already playing rigged games. Otherwise, there will be a time when you will have a dry spell, which could make you become a sore loser, thinking that all the odds are against you because the casino games are rigged.
⭐️ TOP TRUSTWORTHY ONLINE CASINOS