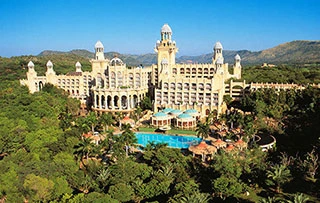 A South African gambler, who lost R5.2 million playing at Sun City, has tried to sue the casino for damages. He claimed that Sun City was negligent and failed to protect him since he had placed himself on the 'banned-list'.

But a Johannesburg High Court ruled that businessman Suhail Essack was in fact responsible for his own misfortune and therefore had no grounds on which to sue Sun City.

The case came before Judge Andy Bester who heard Essack and his wife, Naseera Cassim's claim that Sun City had been negligent in allowing him to gamble. As a result, they said, Essack blew over R5 million at the casino.