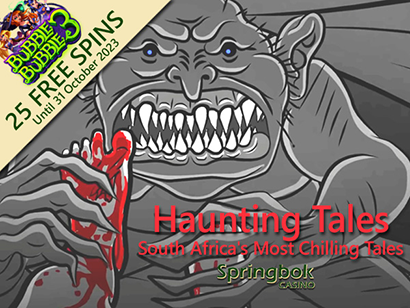 October 2, 2023, Johannesburg, South Africa (Press Release) – Halloween is coming up and people around the world are developing an appetite for scary stories. This month, Springbok Casino delves deep into the heart of South Africa's most chilling tales in its Haunting Tales collection of spooky videos and stories.

One of South Africa's most intriguing legends, Tokoloshe is a mischievous, dwarf-like spirit notorious for haunting unsuspecting sleepers, causing nocturnal disturbances.

In Cape Town, the Phantom Hitchhiker of Uniondale isn't just an old wives' tale; she's a cold reality for many drivers. This ethereal traveller is said to be searching endlessly for a way back home.