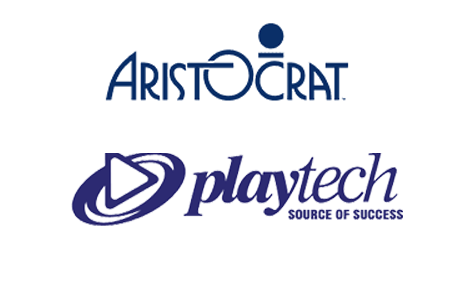 Playtech PLC, the iconic software group which provides hundreds of games to online casinos around the world, will be sold to Aristocrat Leisure. The groups agreed on the $3.7 billion price tag. It is now down to the shareholders of both companies to give their final approval before the process gets underway. Analysts predict that shareholders will agree to their Boards' recommendations to accept the deal. Authorities are expected to scrutinize the terms of the deal, it probably won't be finalized before the middle of next year.

Playtech reported a 55% rise in share prices after news broke of the deal. Since its IPO fifteen years ago, Playtech's share prices have rise 140%. Playtech's chief executive officer has been Mor Weizer.
---
Weizer was appointed by Playtech founder, the Israeli billionaire, Teddy Sagi. Sagi has since sold all his interests in the company. In the first half of 2021, Playtech reported on revenue of €457.4 million and adjusted EBITDA of €124.1 million.
Eyes on the US Market
For over 22 years, Playtech has been offering its award-winning software to online casinos operating in countries all over the globe, including South Africa. In recent years, Playtech has expanded into the regulated US online gambling market, and this point is of particular interest to Aristocrat.
Last month, Playtech announced that it had signed a multi-state agreement with Unibet Interactive, part of Kindred Group, to provide its casino software to Unibet in New Jersey, with further states to be added in the coming months.
According to the Australian-listed gambling company's chief executive officer, Trevor Crocker: "The business will be ideally positioned to unlock sustainable shareholder value by seizing opportunities in the fast-growing global online RMG segment as they continue to open up, particularly in North America."
Aristocrat operates in more than 90 countries around the world. It produces games and manufactures gambling devices such as slot machines for brick-and-mortar casinos. Mor Weizer, Playtech's CEO said that the lucrative deal "has the potential to enhance our distribution, our capacity to build new and deeper relationships with partners and bolsters our technological capabilities".
What Playtech Offers
Playtech is considered a leading technology company in the gambling sphere and delivers software, services, content and platform technology across multiple verticals, including:
Sports betting
Virtual sports
Bingo
Poker
Playtech Sells Financial Trading Division
In the meantime, Playtech issued a press release, announcing that it had sold its financial trading division, Finalto for $250 million.
Finalto was sold to Gopher Investments, a 4.97% shareholder in Playtech. The deal has the unanimous support of the Playtech Board, and it is expected that the transaction will be completed in the first half of next year.
"Gopher has been impressed by the strength of Finalto'sbusiness and management team and looks forward to working closely with the team to support the business in this exciting next stage of its evolution," said Teresa Teague of TT Bond Partners. "As a major shareholder in Playtech, Gopher is pleased to conclude a transaction delivering value for all shareholders and looks forward to working with the Playtech Board and continuing its constructive dialogue to support growth."