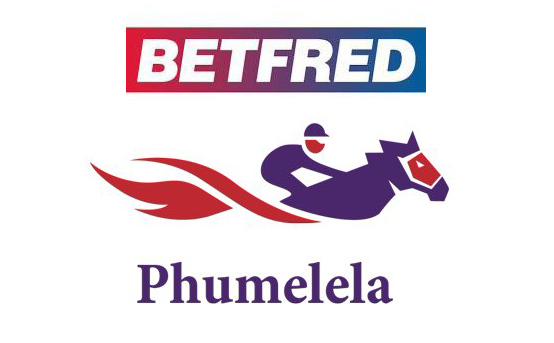 Earlier reports have been confirmed that the UK bookmaker, Betfred, is the name behind the mystery company which made a takeover bid for the South African horse-racing group, Phumelela.

Betfed issued a statement saying that it will pay as much as R925 million for the struggling SA gambling group, which is making desperate attempts to emerge from a business rescue. Besides the R925 million, Betfred will also pay around R650 million to creditors that are owed funds by Phumelela.
---
"Our intention with this offer is to reinvigorate a struggling industry and, in doing so, facilitate economic growth, job creation and access to international markets and best practices," said Betfred in its bid document. Betfred has made it clear that its offer will lapse if creditors don't vote in favour of it Creditors are due to go to the vote at the beginning of September to see whether they are willing to accept Phumelela's proposed business plan.
The business plan, however, involves the sale of certain of the group's assets and operations to one of Phumelela's largest creditors, the Mary Oppenheimer Daughters (MOD) fund. MOD put up R100 million to help Phumelela and has promised another R550 million. Betfred has said that it will offer between R875 – R925 million. This discrepancy may cause a dilemma for creditors, who are suddenly left feeling that the MOD offer is not as attractive, now that the Betfred offer has been thrown into the mix. The Betfred offer, however is to purchase "all assets of Phumelela and not merely some of the assets as contemplated in the offer made by MOD". To sweeten the deal, Betfred has put up 20 million of its shares in William Hill (valued at R700 million) as proof of its commitment to the deal.
Betred has already proposed that the vote, that was due to take place on September 1st to see if 75% of creditors are willing to accept the rescue plan, be postponed. The UK bookie wants to rescue plan to be revised to reflect its own offer, to give creditors the chance to vote on the new option. The company said that it will revoke its offer if a decision is not reached by September 1st.
Is Betfred a Good Fit for Phumelela?
Betfred has promised that all Phumelela's staff will be protected with the takeover deal. It also said that it would keep the company's assets together for "the benefit of racing and betting in South African racing." Betfred has ample experience in the racing industry, albeit not in South Africa. The company ran the UK Tote from 2011 to 2011, before selling it to Alizeti Capital.
"In the face of a challenging global and domestic economic environment, the offer represents a vote of confidence in the South African economy and a direct response to President Ramaphosa's drive to boost the South African economy by securing USD$100 billion in foreign investment by 2023," Betfred said in a statement. "Furthermore, as highlighted above, the investment by an experienced multinational corporation into South Africa is likely to result in enhanced growth and opportunities for South Africa, as well as the transfer of skills and knowledge to local employees.