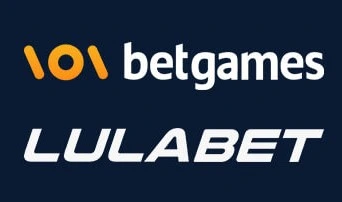 We've been seeing a lot of new mergers and expansion deals happening in the South African gambling sphere recently. The latest is the announcement by the gaming studio BetGames that it has inked a deal with the new kid on the block, LulaBet to expand in the SA gambling market.

According to the terms of the agreement, BetGames will supply Lulabet with access to its live dealer games, such as Wheel of Fortune, as well as regular online casino games.
---
About LulaBet
Lulabet has been described as a fast-growing sports and digital entertainment provider which provides top betting products to its customers from around the world. Its partnership with BetGames adds exciting new content to its portfolio by one of the most experienced operators in the South African market.
What LulaBet Says
The Managing Director at Lulabet, Iain Gutteridge said that the company was aiming to deliver the "best in quality" to its players.
"I can confidently say that we've done it just by reaching a content-integration agreement with BetGames," he said.
Gutteridge added that BetGames' titles have established themselves across the African continent as one of the "best performers".
"Therefore, we know that this deal was a no-brainer," he said, "and thus we've gained content from one of the most familiar igaming brands in Africa."
About BetGames
South African gamblers need no introduction to BetGames products, which is known for its live dealer and betting games studio.
Last year was a particularly excellent year for BetGames, and it's clear that 2022 will be even more of a bumper year if the numbers are anything to go by. BetGames recently inked a deal with Sahara Games. In this way, Sahara Games will be able to expand its land-based offering by adding a wide range of new games from BetGames' portfolio.
The new partnership with Lulabet will only elevate both companies to new and exciting heights.
What BetGames Says
As per James Everett, the VP for Sales in Africa for BetGames: "We're always happy to strike more deals in Africa, as our titles have never failed to resonate with the continent's rapidly growing online player base."