Bonus Wheel Jungle Promo at Silver Sands Casino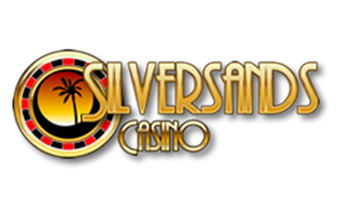 This September, Silver Sands Casino is here to take your gaming experience to new heights with its Bonus Wheel Jungle promo. If you have an appetite for thrilling bonuses and free spins, this is where your hunt should end!

Bonus Wheel Jungle is designed to cater to players of all pockets and ambitions. The offer tiers up based on your deposit amount:
---
For the budding explorers: Deposit between R100.00 and R499.99 and enjoy a generous 30% bonus, coupled with 30 free spins. That's enough to start your jungle journey with a bang!
For the experienced trekkers: Should your deposit range from R500.00 to R4999.99, a bountiful 40% bonus is on the horizon. Plus, you can spin your way through with an additional 40 free spins.
For the elite adventurers: A deposit of R5,000.00 or more puts you in the league of legends! Avail a massive 50% bonus up to R10,000 and a complimentary 50 free spins to keep your gaming spirit high and mighty.
Why Silver Sands?
If you're new to the world of online casinos, Silver Sands Casino is your destination of choice. Primarily catering to the gaming appetite of South African players, here's why it stands out:
Currency Convenience: No hassle of currency conversions. Witness all monetary values in South African Rand and transact with ease.
Jackpot Paradise: With an astounding total value of over R17.1 million in progressive jackpots, the odds might just be in your favour.
Diverse Gaming Catalogue: Boasting over 300 games, all backed by the renowned Realtime Gaming, you're in for a treat! From sizzling slots and classic card games to unique specialty games, the variety is truly commendable.
Ready to Embark on this Jungle Adventure?
There's no better time than now. Sign up to Silver Sands and embark on an unforgettable gaming journey this September with the Bonus Wheel Jungle promo! Don't let this chance slip through your fingers.