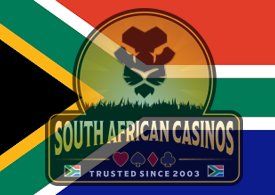 The online betting subsidiary of Sun International Resorts, Sunbet, has called for the South African government to formulate regulations for the country's industry. This comes as online gambling and betting continue to grow during the COVID-19 lockdown periods. The SA online betting market is currently estimated to be worth billions of ZAR.

At the recent Sunbet media conference, held via virtual platform, participants examined the legalities of online betting and online gambling in South Africa. What was especially noted was the sheer lack of a regulatory environment, even though millions of local players play casino games online.
---
According to the general manager of Sunbet, Nitesh Mitai, online gambling has grown enormously in South Africa. He gave the example of the Western Cape province, which saw a staggering R8.7 billion in revenue generated in 2020.

However, the lack of government oversight has in turn contributed to lack of protection for a small portion of South African gamblers. In some cases shady gambling establishments such as illegal betting cafes, have blatantly taken advantage of these players.
Illegal Casinos Don't Contribute to SA Economy
During the recent conference, Sunbet's Mitai bemoaned the fact that illegal gambling platforms aren't contributing to South Africa through taxes and are in fact "taking money away."
"There are as many casinos out there as there are people willing to play. There is a poor regulatory environment. The government fails to close down the illegal gambling houses," he said.
"There is a hard cost to lack of regulation of the online gambling industry in SA," said Mitai.
"There are between 50 and 100 illegal online gambling operators, that we are not getting the tax revenues from – that money is going out of the country and it also means all the winnings don't circulate in our economy. There are as many online casinos as there are people willing to play locally, and the consumer is always at the mercy of these illegal operators because there are many risks associated with illegal online gambling."
What SA Online Gambling is Worth
If you include e-sports and i-gaming, South Africa's online gambling industry is worth R8 billion. This number is expected to grow at 11.5% on a compound annual growth rate between now and 2027. This is due to high internet penetration across the nation, as well as a growing number of people who use mobile phones or laptops.
The Push to Legalize Online Gambling
Despite the fact that the Gambling Review Commission recommended that online gambling be made legal, and that at least 10 licenses be issued by the South African government, nothing has come out of this recommendation.
South Africans are still waiting for changes to be made to the National Gambling Act, which will bring legalized and regulated online gambling to the country.
Mitai called on the South African government to fast-track the process that would see the recommendations of the Commission adopted quickly.
There is currently no timeline for the current government to adopt the National Gambling Amendment Act which was passed in 2008.
Mitai said that the dangers of illegal gambling in South Africa include no age and identity verification of online players using shady websites, money laundering and the use of illegal software.
In the meantime, players are urged to play at safe and secure online casinos, such as those reviewed and recommended by the team at SouthAfricanCasinos.co.za.