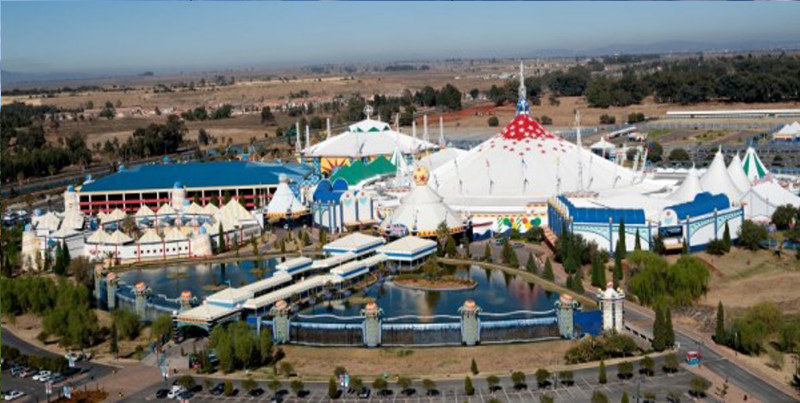 Sun International, South Africa's premier casino and hospitality group, recently announced that it would be developing a 50-hectacre parcel of land adjacent to its Carnival City Casino in Ekurhuleni.

The plan is to build a mixed-use lifestyle estate to the tune of R2.5 billion which will offer "safe, affordable and healthy living" to the inhabitants.

The estate will include secure residential districts which will be connected by commercial and lifestyle elements to benefit the community. The new development, of which Carnival City is a minority shareholder, is located right next door to the 30-hectacre portion of land on which the casino sits.
---
Casino Contributed to Serious Development in the Area
According to the chief executive officer of Sun International, Anthony Leeming, when the R1 billion Carnival City Casino and entertainment complex opened in November, 2000, it instantly added great value to the area. Not only did it fast develop a name for itself as the prime entertainment destination in the area, but it also attracted greater development in the greater area and provided hundreds of new employment opportunities.
After the opening of the casino, the City Lodge Group built a Road Lodge, followed by the opening of the Carnival City hotel by Sun International in 2007.
The latest announcement to build the new residential estate is a continuation of the serious development seen around the casino since it opened.
"Sun International purchased the land well over 20 years ago because the location was perfect for a casino, even though the parcel of land was larger than needed. Over the years we have weighed up a number of options for the unused part of the property, including selling it off," said Leeming.
"Very little of what you see around you was here when we opened. Not even the nearby mall existed back then, so Carnival City was very much a catalyst for development in this area. Over time there has been growing market demand for a fully integrated community lifestyle experience, and this is backed up by our own research which indicates that the area will benefit from a new mixed-use estate."