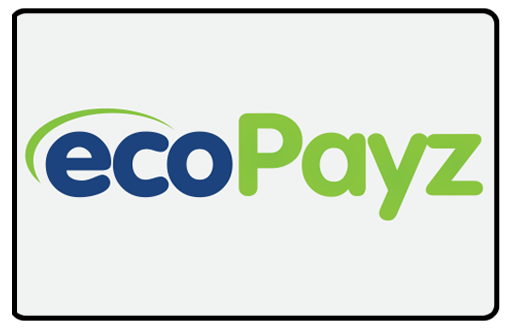 Have the freedom to make quick and easy transactions online without having to worry about your privacy with ecoPayz. ecoPayz supports 10 currency accounts and 45 currencies so you can send and receive that ching ching instantly and safely at any time from almost anywhere in the world.
ecoPayz provides end-to-end card and account based payments safely and instantly! ecoPayz has become a popular online casino banking platform as it wastes no time processing your winnings and game deposits. Just login, verify and bank! ecoPayz are Members of and Accredited by some of the best in the game such as UK FCA, Mastercard, PIF, plus they are Payment Card Industry & Data Security Standards compliant ensuring that your funds are safe and secure from these UK – based banking pros.
ECOPAYZ ONLINE CASINOS
▶️ How do I get started?
First thing's first; you need to know that registration is completely free. Signing up costs nothing at all so register an account! ecoPayz is accessible on a variety of web browsers from Google Chrome and Mozilla Firefox to Internet Explorer/Edge and Apple Safari. During the registration process, you'll be asked to set up a security question. Setting up a security question ensures that you can reset your password at a later date if you no longer deem it viable of if you've just forgotten it. Once that's all done, you can login and get banking!
❓ How can I set up a good password?
ecoPayz has simple protocols for setting up a good password without over-the-top requirements so you can keep your raccoon's toenail and Angel hair – they're not necessary over here. Note that remembering this password is on you so make each character count!
Here are a couple of tips on how to create the perfect password:
1. Avoid The Obvious
Things like 'P@ssw0rd1' or your name & surname combo or your email address – not so wise.
2. Always Use Numbers, Letters And Symbols
Substituting numbers or symbols that look like certain letters into your password give it some strength e.g. 8 = B, ! = 1, 3 = E and so on and so forth.
3. The Longer, The Better
Creating a long password that is memorable to you increases its strength 1000 fold.
4. It Must Be Something Only You Know
Your password has to be something only you know. It could be a phrase, your favourite sports team or a sequence of numbers that are memorable to you.
5. Change Your Password Often
Because you're using a banking program, changing your password often keeps all your information safe and secure under your supervision. If you have forgotten your password, simply start the password recovery process and follow the instructions given.
What is an ecoVirtualCard?
The ecoVIrtualCard is a single-use online card virtual card that is linked directly to your ecoPayz account that you can cancel anytime. You can add or remove funds from this card at any time and if you have forgotten your ecoVirtualCard details, they're always available on your ecoPayz account.
???? How does the 2-Step Verification keep my account safe?
The 2-step verification links your bank account to your ecoPayz account and allows you to approve or disapprove transactions. The ecoPayz security system lets you know that a transaction is being made. If you do not recognise that transaction, you can disapprove it, giving you control of your account at all times.
???? How can I send and receive money?
You can deposit some cash into your ecoAccount via Credit or Debit card, by using local deposit methods or via an International bank transfer. One you're logged into your ecoAccount, click on the "Deposit Funds" tab and follow the simple instructions. Bonus: Sending and receiving money with ecoPayz is instant! For any queries or compliments, you can call the 24/7 customer service centre.
???? Is ecoPayz really what it says it is?
A secure banking option that lets you send and receive money instantly in various currencies globally? Yes.