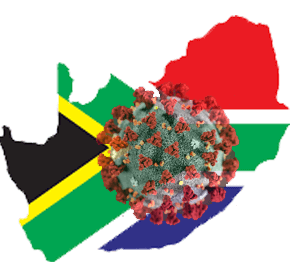 COVID-19, the global pandemic, has swept across the world, flattening industries and communities in its wake, and causing mayhem. The South African casino industry is just one of countless which has been badly affected, with all gambling facilities shut and leaving tens of thousands unemployed.

As of March 27th, South Africa stopped all racing fixtures until at least April 17th, as the country went into a three week lockdown. Until President Cyril Ramaphosa ordered the shutdown, the country's eight courses tried to continue with 'business as usual', but now they, too, have also been forced to close shop.
---
Last week, the South African National Gambling Board expressed its confidence that all licensed gambling facilities would implement the president's measures.

The NGB warned, however, that South Africans should avoid illegal establishments, including illegal online casinos.
"In the event that licensed gambling establishments are temporarily closed for business owing to an escalation of the pandemic, the NGB cautions the public to avoid the temptation to access unlicensed gambling operators, which may still be operational despite the preventive measures in place, whether physically or on online platforms," said the board.
The Board continued with its warning, saying that it encouraged the public to exercise patience and wait until the situation improved until they could play at casinos in South Africa once more.
"The NGB encourages the public to be vigilant against unlawful gambling activities, and to contact the NGB for any further information," it said.
Some casinos sent personal messages to its patrons that they had temporarily shut up shop, according to lockdown guidelines.
Regular clients at Suncoast Casino in Durban were still allowed to play at the facility early last week, albeit in a more restricted manner. The casino limited the number of patrons to its floor to 100, ensuring that customers kept the required 2 meter distance from one another.
However, on Tuesday night, regulars were sent a text message, saying: "Your health and safety is our priority and therefore Suncoast's gaming floor has been temporarily closed. Please support the fight against coronavirus and self-isolate."