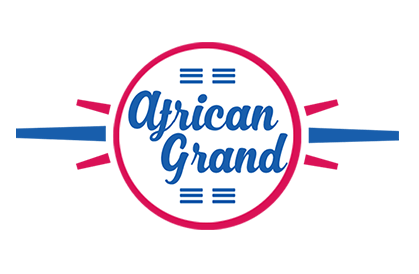 September brings with it the promise of new beginnings and at African Grand Casino, the excitement is waiting for you. The casino offers an impressive array of RTG games and a host of secure banking solutions. We are delighted to introduce you to their sizzling September promotion that could very well change your fortunes overnight!

Throughout the month of September, every deposit of R65 doesn't just give you a ticket, but gifts you two more, totaling three! That's right, a single deposit now triples your chances instantly, paving the way for a cascade of fantastic prizes that are simply too good to resist.

But what exactly can these tickets do for you?
---
Unlock the Gateway to Fabulous Prizes
These aren't just any tickets; they are your golden keys to a treasure trove of prizes that await. With each R65 deposit, your three automatic tickets grant you entry into two weekly cash draws that take place on Wednesdays and Saturdays, offering you the chance to walk away with an astounding $1,000 in cash.
 But that's not all. These coveted tickets also secure your entry into the highly anticipated "Win a Car Draw" that's scheduled for 30th September. Prepare yourself for the grand reveal: not one, not two, but three lucky participants will have the chance to become the proud owners of a brand-new Jeep Wrangler Rubicon. Imagine yourself behind the wheel of this magnificent vehicle; it could very well be your reality!
Enjoy this Promotion Here and Now
African Grand Casino, while renowned for its flamboyant promotions, places a keen emphasis on ensuring a secure and enjoyable gaming experience for its users. The casino is for gaming enthusiasts who don't want to feel overwhelmed by choice, with just 200 premier online slots, video poker, and table games powered by the industry giant, RTG.
This September, the casino invites South African players with a captivating mix of top-tier games, unmatched customer service, and alluring promotions. By registering at African Grand Casino, you open doors to an electrifying adventure, and who knows, you might be cruising in a brand-new Jeep, all thanks to this month's grand promotion.