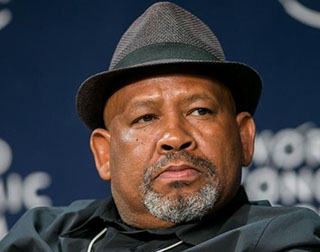 Jabulane Mabuza, South African corporate heavyweight, has died from the coronavirus, it was announced yesterday. The 63-year-old held many key positions in South African business entities, including many that shaped the South African casino and hospitality industries.

He served as chief executive officer of Tsogo Sun Holdings. He later joined the company's board as a director after retiring as CEO in September 2011. During his time as CEO of Tsogo Sun, Mabuza was directly responsible for securing two of the most lucrative casino licenses in South African for his group – Johannesburg's Montecasino license and Durban's Suncoast casino license.
---
As head of one of South African's largest casino and hospitality groups, Mabuza was appointed to the board of South African Tourism in 2003. He served on its board for a period of nine years, six of them as chairman. He also served at one point as chairman for the Casino Association of South Africa. Most recently, Mabuza served as chairman of the Johannesburg stock exchange-listed Sun International Ltd.
Brilliant Businessman
Mabuza's corporate career began in the mid-1980s when he helped Fabcos – the Foundation for African Business and Consumer Services.
In 1993, South African Breweries made him group advancement manager. The group was a major shareholder in Southern Suns Hotels and Sun International back then. His big break came when he was appointed managing director of Southern Sun Gaming Investment (later Tsogo Sun Gaming) in 1996. His appointment to head Tsogo Sun Holdings came in 2006.
Mabuza also served as:
Former chairman of Eskom
On the board of MultiChoice as a lead independent non-executive director
Chairman of Telkom
President of Business Unity South African (Busa)
Chairman of Business Leadership South Africa
Co-chair of the CEO's Initiative
Chairman of the regional council for the World Economic Forum
Founding member and CEO of Fabcos
Anti-Apartheid Activist
As a high-school student Jabu Mabuza was arrested for taking part in the 1976 student uprising in Soweto and expelled from Johannesburg. He later pursued a law degree so that he could actively help fight the evils of Apartheid. He excelled in promoting black businesses. Fabcos is a founder member of the Black Business Council.
Family Issues Statement
As per a statement issued by the late Mabuza's family:
Jabu lived his life so beautifully and committed to the transformation of South Africa's economy … He was a pillar of strength for his family, a dedicated servant of the country, an activist in empowering black entrepreneurs and committed to work for the transformation of corporate SA."
"On this day in 1976, he had joined thousands of black youth who demanded the end of Bantu education. He was later expelled for participating in that seminal protest that exposed the brutality of the apartheid regime and propelled the struggle for liberation." Sipho Pityana, the president of Business Unity SA spoke about Mabuza's contribution to South Africa's economy and people:
"The passing of Jabu is tragic, devastating and a great loss for business and our country. Jabu played a leading and pivotal role as a business leader with foresight and courage. He was a phenomenal human being and a gentle soul." Jabu was a role model for all South Africans who aspire to make a difference. He lifted himself up by his bootstraps, moving from being a successful small entrepreneur to becoming ... a powerhouse in the SA economy, occupying leadership positions in several SA corporates."