Gambling and casino games have been around for a long time. These releases lasting for as long as they have is just proof how well designed they are! However, with such storied history, many gambling myths have appeared over the years. We will discuss a few interesting myths and explain why they are not true.
Casino Games are Rigged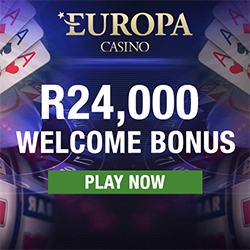 This is a casino myth we see very frequently. It can certainly feel that way, especially if you keep getting loss after loss. However, this is not true in the slightest, especially not for online gambling. There are several reasons for this. In order to operate an online casino, an operator needs to be licensed by a regulator. Without a license, these websites usually cannot accept customers from certain regions. That said, in order to grant the license, regulators demand certain things. Online casinos have to prove the software they are offering players is fair. This is check frequently as well, preventing operators from cheating their customers.
Another part of this comes down to competition. Online casinos have to compete with every other online casino on the internet. If their games are rigged, frustrated players will just leave for greener pastures. These two factors make it nigh on impossible for websites to rig their games.
Chasing Trends Works
Many strategies advocate chasing after trends. Betting strategies like the Martingale or the Fibonacci rely on winning and losing streaks as a basis. The idea behind chasing trends can make sense at first glance. If the roulette wheel keeps giving you black numbers, certainly you should start betting black to take advantage of it? Unfortunately, there is no basis to this idea. Remember what we mentioned before – all gambling software has to be fair. This means each round is completely independent from each previous round. Trends do occur, but they are a result of random circumstances lining up. They are only visible in retrospect.
Winning is Just Luck
This myth is only half-true. Yes, there are some games where it fundamentally falls down to just being lucky. A few of Evolution Gaming's game shows come to mind. In those games, the only thing you can control is how you wager. With no way to affect the round, your options of influencing what wins or not is incredibly limited. However, there are games where playing correctly absolutely improves your odds of winning. Blackjack is the most famous example of this! In blackjack, you are always in charge of what happens next. You have to decide when to risk it and draw another card, or when you are too close to 21 and stand.
Fortunately, some very smart people have gotten together to work out the optimal decision for every combination of cards you and the dealer will have. This is the blackjack basic strategy, and is essential to achieving the low house edge this casino game is popular for. It may not seem like much, but the money this will gain you adds up a lot over time!
You Have to Win Eventually
We frequently see this arise after a nasty streak of bad luck. We often feel it ourselves when playing. Certainly, the next round will be the winning one. If you double your bet again, the next win will make it all back. There is no way this series of losses can keep going, can it? Yes, eventually the game will have to produce a win. However, there is no rule saying when this will be. Trying to chase a win desperately to make up for previous losses is a very quick way of destroying your budget. If you see Lady Luck is not favouring you, take a quick break. Let your head cool off before you return to the table to try again.