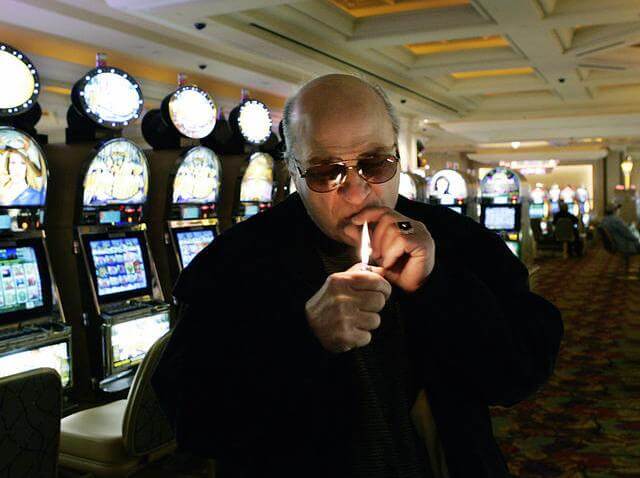 While a ban on the sale of cigarettes remains in place under lockdown restrictions, the SA government concedes that casinos are allowed to set aside special areas for their smokers. While a ban on the sale of cigarettes remains in place under lockdown restrictions, the government has conceded that South African casinos are not breaking any laws by setting aside special areas for their smokers.

The question came to light after the newly reopened Suncoast Casino sent out a message to its patrons, saying that they would be allowed to smoke in specially demarcated areas. This is despite the fact that there is currently a national ban on the sale of cigarettes. At the beginning of the month, casinos were allowed to resume operations as long as they adhered to strict procedures in a bid to stop the spread of the coronavirus. Tsogo Sun said in a statement that all changes to the casino floor at Suncoast Casino and its other reopened properties are "in line with the required regulations."
---
Smokers Allowed at SA Casinos
With regard to the smoking issue, the government that it was "concerned" about the special smoking section that was set aside at Suncoast Sun but there was no legal reason why casinos cannot offer this type of service. "This invites a problem," said the Department of Cooperative Governance and Traditional Affairs spokesperson Lungi Mtshali said. "It creates an avenue for the sale of illicit cigarettes. I must reiterate though, the temporary ban is on the sale of cigarettes and not on smoking."
"Although this ban remains in place; venues are allowed to demarcate specific areas for smoking," added Mtshali. Under normal South African law, while smoking is generally banned in public places, certain venues such as casinos are allowed to designate smoking areas for their patrons. But while patrons may smoke at casinos, the establishments are still banned from selling them.
Calls to End Ban on Cigarette Sales
The cigarette ban is one of the many controversial regulations passed by the Ramaphosa government when the country went into lockdown. Many South Africans have begged the authorities to lift the ban, leading the president to address the nation over this matter. "We will not be under lockdown forever," he said last week. "The ban on cigarettes will be lifted. It is still in place now in terms of our regulations and I think that we should accept it as such." "With time, as we go to another level and another level, the ban on cigarettes will also be lifted. Cigarettes are not banned forever in our country, the ban will be lifted."
Tentative Opening of SA Casinos
South African casinos and restaurants have been gradually reopening as lockdown restrictions ease, even though the number of coronavirus cases continues to rise. But business continues to be slow, as patrons remain wary of venturing out to public places. At Montecasino, for example, although more than 30 restaurants encircle the casino floor, only 25% of them have reopened. The sale of alcohol – which makes up a significant chunk of restaurants' revenues – is still banned. Casinos have taken strict precautions to keep their visitors safe, including leaving two empty machines between each gambler, sanitizing each machine after use, checking body temperature, wearing face masks and more.