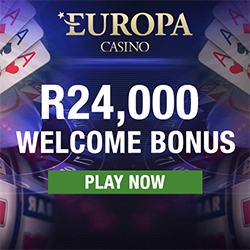 Live dealer casinos have become extremely popular over the years and there are so many reasons why that has been happening. If we are to trust the officials from Evolution Gaming, their annual revenue went through the roof in the past year, rising by 57%, mostly thanks to their live dealer games. Despite the fact that live casinos are a relatively new form of online gambling, they are gathering an army of players every day. Thanks to the improvement in technology and the fact that the internet is getting faster, players have a feeling that they are actually sitting in a real land-based casino, while they are actually doing everything from the comforts of their homes.
Here are the reasons we think influenced the growth of live dealer casino gambling.
Better Technology Makes Everything Much Easier
First of all, we need to mention the constant improvement of technologies, internet services and internet speed. Now, almost everybody owns a smartphone that makes lives much easier than before. Literally, everything can be done by a couple of swipes and clicks. Access to online banking, a variety of payment methods, personal data protection, fast-paced and reliable connections to the internet, these are all the factors that players consider and that made them prefer online live dealers than the others. Smartphones and computers are now very easy to use and your data is protected, so there is no fear that someone will see you at the gambling table if you do not want to be seen.
A Range of Quality Products
In the very beginning, playing online live dealer casino games was not a piece of cake. Bad internet connection, very bad videos, poor audio, watching the game from only one angle, since it was recorded with a single camera. It did not look promising and providers needed to come up with a quality product if they wanted to keep their customers online, not to return to land-based casinos.
A substantial amount of money was invested in the improvement of live dealer casino offers. First of all, the audio and video got better, there are no hiccups when it comes to live streaming. More cameras are now recording the games, so you can follow everything from several angles. Also, the studios were extremely poor in the very beginning, and now they are very classy, with good-looking dealers smiling back at you.
The Boost in Games and Features
Those of you who have been playing live dealer games at online casinos from the start will understand what we are talking about, because there is a huge difference when it comes to games and features on the offer now and when everything began.
Simple games of Blackjack, Roulette, and maybe Baccarat are what you could play in the very beginning. As time passed by, providers made significant improvements in their offer. Now, there is a variety of Blackjack, Roulette, and Baccarat modes gamers can enjoy. Also, there are plenty of other new games that can be worthy of your attention, including Sic Bo, Keno, Craps, Wheel of Fortune, and, of course, online Poker, which probably became one of the biggest hits when it comes to live dealer games. The number of features on the offer is now quite larger than it was the case with the early releases. Favourite bet menus, bet limits, tips for dealers, special offers, and so much more is now on the offer.
The Increase in Live Dealer Providers
We all know that good competition is needed in every business in order to create a healthy business environment that will deliver loads of high-quality products. The iGaming industry is no exception. Plenty of iGaming industry giants, as well as new players on the market, including Evolution Gaming, Playtech, Vivo Gaming and others improved the quality of their products, thus improving the offer to their satisfied customers.
Instead of playing only Microgaming and NetEnt games, now we have a variety of products we can enjoy, and the quality of the games on the offer is simply amazing.
⭐️ TOP BEST ONLINE CASINO BONUSES