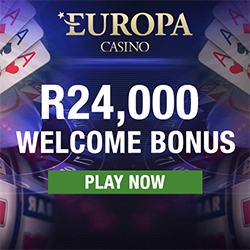 Gambling has been around almost as long as the humankind. Recent research shows that the first gambling games appeared almost 40 centuries ago. We reckon that, after a hard day's work, people probably needed something to do in order to relax. That was certainly one of the reasons taverns were created. It is in human nature to play games. We start as children and we continue during our entire lives, only the games get more interesting as we get older. Among the first gambling games are dice and cards. Slowly, during the centuries, new games appeared, and in the 21st-century gambling is taken to a whole new level.
Gambling Through Centuries
There are even people who say that gambling was present in the Old Stone Age and that the oldest dice go back to 3,000 BC. One thing is sure, these dice were made from rock. Cubes and dice are very present in ancient Egypt, Rome, even Indians and Chinese. People in China simply adore gambling, and with them, apart from dice, it was all about playing cards, lotteries, and cockfighting, which were present as long as they can remember.
In Europe, the first-ever casino was opened in Venice, and it was called Ridotto, offering dice, and certain versions of playing cards games. Soon after that, we got horseracing. People grew mad for the racetracks. According to our sources, the first-ever man that made a profit from bookmaking, offering odds on horseracing.
The Rise of Land-Based Casinos
As the demand for gambling grew, so did the offer of new games and new venues. Large casinos were opening everywhere, since businessmen saw a great opportunity to make enormous profits from people who had a knack of playing games of chance. Poker tables, Roulette tables, Craps tables, and Blackjack tables could have been seen in bars and saloons, and someone clever thought of an idea to combine all the games under one roof to offer the ultimate experience to gambling fans.
Nowadays, synonyms for casino games entertainment are Las Vegas, Macau, Monte Carlo, but there are plenty of other places you can go to and enjoy your favourite games, and where you can smoke your cigars and sip your favourite drinks. Soon enough, slot machines were introduced and people grew mad for the fruit machines. However, in 1994 happened something that would change the casino industry completely.
Gambling Started Going Online
The first-ever Free Trade and Processing Act were passed in Antigua and Barbuda in 1994. This act allowed companies to obtain licenses for providing services of online gambling. Soon after that, the first-ever online casino was created by Microgaming, called The Gaming Club. Others followed, and in the same year, the InterCasino offered its first online casino software and online games.
Online gambling was not a success in the very beginning. There were legal issues that needed to be solved, the first casino software was not as sophisticated as the ones we use today, so they needed to deliver solutions in order to make people leave the smoky land-based and do their gambling online.
Everything Changed in the Dawn of the 21st Century
The people behind online casinos realized that they need to provide the same services that people get in land-based establishments. Soon enough, every single game that could be found in a land-based casino could have been played online. The fast development of IT technologies gave online casinos an opportunity to perfect their software, offer safe ways for the players to leave their identity information and to leave their money online.
It was not an easy task, because there were plenty of cheaters online looking for a way to steal cash from gamblers. Even so, bills were passed, laws were made, and gambling online became as safe as the one players practiced in land-based casinos. It is said that online gambling began its rapid growth in 2003. Companies started investing some serious cash in new technologies, security and software. The safety-first approach really did the trick, while the web-based technology and software that was easy to download attracted an army of gamers.
Smartphones Revolutionized Online Gambling
With the arrival of smartphones, the internet took over, and with it online gambling as well. Land-based casinos are not that attractive now, because people can do everything they want with a few simple clicks or several swipes on their phones. All the games are there, internet-banking is now perfectly safe, as well as our personal data. Internet gambling laws are very strict nowadays and they keep players completely safe.
With the enormous improvement of online technologies, online gambling is now more exciting than ever. So many providers offer amazing games players can enjoy. The battle for supremacy between software providers resulted in such a wide offer of content that can satisfy the appetites of every single gambler. Video slots, live poker, blackjack, roulette, craps, baccarat, private rooms, VIP rooms, and much more is on the offer. So many options that can be found online makes players stay at home and spend their money without even leaving the comforts of their chairs. If this trend continues, land-based casinos are really in jeopardy of losing their businesses.
⭐️ TOP BEST ONLINE CASINO BONUSES