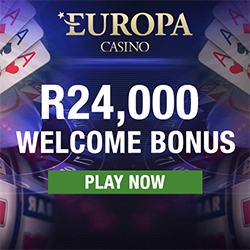 Playing casino games has been one of the favourite pastime activities ever since. With the inception of online casinos, this form of entertainment has become even more accessible to players worldwide, and South African residents are no exception. While online gambling can provide you with loads of fun, it can also become an unhealthy habit that can ruin your life if you lose control over it. Thankfully, online gaming regulators around the world insist on certain measures that would protect players from their own habits. One of them is self-exclusion, a programme that allows you to ban yourself from online gambling. Stay with us to learn more about online casino self-exclusion and how to know when you need it.
What Is Self-Exclusion and How It Works?
There is a thin line between pleasure and unhealthy habit. It applies to all things that make us happy in life, and online gambling is definitely one of them. It is all fun and games until you start risking more than you afford. This is called problem gambling, and it is tackled today by a variety of bodies and regulators. What's more, online casino operators are among those who should contribute to tackling problem gambling as well.
At most reputable online casinos today, you will find a section dedicated to problem gambling. It may offer various tools such as an option to set your daily, weekly or monthly deposit limit. Another option is self-exclusion, which is a programme that enables you to ban yourself from online gambling for a preferred period of time or permanently. Once you opt for self-exclusion, you will be unable to play casino games or create a new account with the same operator. Besides, you will receive no information on ongoing promotions and offers.
When You Should Consider Self-Exclusion?
Some players cannot control the urge to play casino games and risk more than they can afford. One of the indicators that you should self-exclude yourself from an online casino is playing casino games for longer than you have planned. Exceeding your win and loss limits may be another reason you should consider self-exclusion as well as spending more time on this form of entertaining while neglecting your everyday responsibilities or pleasures. Chasing losses with the money you need for monthly expenses or gambling your savings are clear indicators that you need help and that you should exclude yourself from the casino. As you can see, there are different red flags you should be aware of. The only way to overcome any addiction is admitting yourself that you have a problem.
How Online Gambling Self-Inclusion Can Help You?
Self-exclusion may be the first step you should take, along with turning to an organisation specialised in stopping the gambling addiction. Once you are away from casino games, there will be no temptation to spend your hard-earned money on them. When it comes to South African online casinos, some offer a self-exclusion programme. At the same time, others don't do it due to an unregulated market. That's why it is important to sign up with trustworthy casinos regulated and licensed by authorities that make operators offer this kind of help to its customers. In case you have registered with an online casino that has no self-exclusion programme, the only way to ban yourself from it is closing your account. Consider it if there are no other options.
⭐️ TOP BEST ONLINE CASINO BONUSES