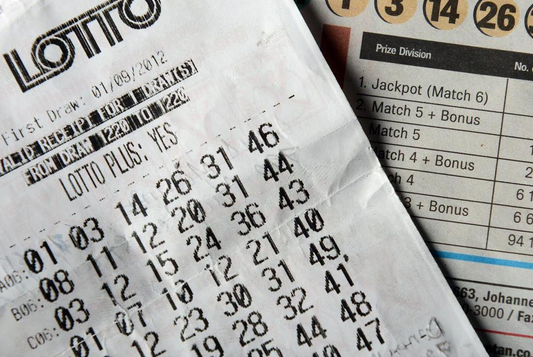 A 69-year-old man from Chatsworth became a millionaire 35 times over after winning the Lotto Plus 1 jackpot in the latest draw.

The man, who has opted to remain anonymous, wagered just R100 before picking all of the correct numbers in the draw and taking home R35.1 million.

The winning numbers were 1, 29, 36, 40, 42, 45 and bonus ball 31. He is the second man from KwaZulu-Natal to become a multi-millionaire in just a fortnight.
---
Unexpected Surprise
The winner has just recently retired from his job as a salesman, and was looking forward to enjoying quality time with his wife, children and grandchildren on a modest pension. When told about his gigantic windfall, the winner said: "This is truly unexpected. I am truly surprised!"
He said that the win came just at the right time when festivities begin in December. "As I have just found out, I need time to let this sink in. I have no immediate major plans for my winnings."
The winner used the quick pick selection to choose his numbers and he purchased his ticket via the Absa banking app.
R100 Million Winner Comes Forward
Just last week, Ithuba, the National Lottery operator, confirmed that the winner of the R100 million Powerball jackpot had come forward to claim his winnings. This is after Ithuba had put out a special call for players to check their tickets from the November 16th draw.
The winner – another pensioner from the KwaZulu Natal area – finally heeded Ithuba's calls and discovered that he had bagged the R100 million prize.
The man is a regular lottery player who has been trying his luck twice a year – every Tuesday and Friday – for a period of 14 years already. He said that the most he would win was between R30 and R60, but he was always hopeful that he'd hit the jackpot one day.
"I was hoping to catch a big fish and instead caught a whale," he said.
The winner has decided not to spread the news about his big win, and has only told his daughter so far. She has been sworn to secrecy. The man, a former engineer, said that due to COVID-19, he had no immediate plans to spend his money to celebrate the festive holiday period. Instead, he will be consulting with his private banker to get the best financial advice and make investment plans.
It should be noted that Ithuba offers all big lottery winners financial and psychological support, to help them make the best possible decisions.
R7.50 Turns to R100M
What is mind-boggling is that the winner spent just R7.50 on his winning Powerball ticket. He chose his numbers manually – 8, 9, 36, 42, 50 and Powerball bonus number 4.
The CEO for Ithuba, Charmaine Mabuza said: "While the pensioner has been playing for 14 years, you never know when it will be your turn to win, so keep Phanda, Pusha, Playing."