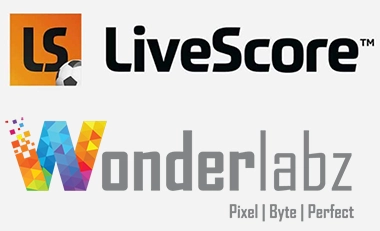 The world of online sports betting in South Africa is growing fast. Technology is getting better, and more people are excited about betting on sports online. LiveScore Group, a big name in sports media, has decided to join forces with Wonderlabz, a South African company that makes cool tech for betting.

This team-up is a big deal. It means better technology and more exciting options for people who bet online. It also makes the market more lively and competitive. With Wonderlabz's smart software, everything works better and more people are likely to join in, making the market grow even bigger.
---
What This Partnership Means
LiveScore's decision to work with Wonderlabz is a big move. It's part of their plan to grow and get better at what they do. Not long ago, a company called Ringier AG gave LiveScore Group £50 million, which helped them to expand around the world. This new deal with Wonderlabz is a big step forward. The two companies have been working together for a while, making LiveScore's online platforms even better.
The bosses of both companies are really excited about working together. Sam Sadi from LiveScore Group said that Wonderlabz's tech is very important for their plans. They want to create a top tech center in Cape Town, which will help them do even more.
Ben Johansen from Wonderlabz is also happy about joining LiveScore. He thinks the two companies work well together and can achieve great things. This partnership is not just good news for LiveScore and Wonderlabz, but it's also great for the whole sports betting tech world. It shows they are leaders in what they do and have big plans for the future.