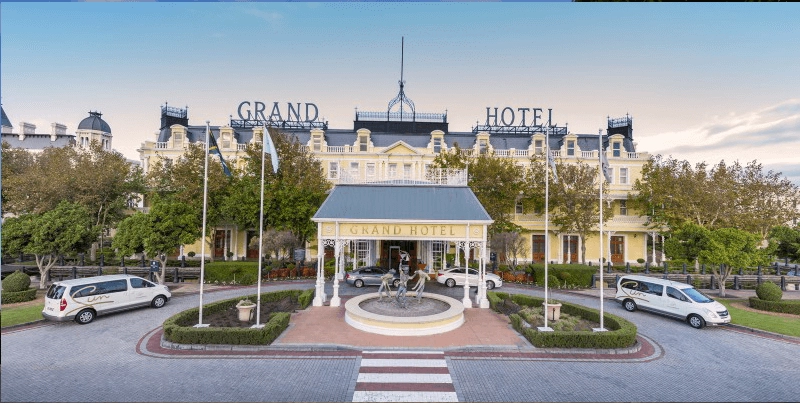 The patron headed to GrandWest Casino to try her luck on the slots as she does on a regular basis, and although she usually plays Sirens and Pompeii slots, this time around she was drawn to Mighty Cash, a game that involves Chinese dragons.The player doesn't know what compelled her to try the games out, other than saying: "There are only three of these machines at GrandWest all lined up next to each other. They looked interesting, so I decided to play one of them."

The gods must have been smiling down on the player, because after spinning the reels for a few hours, she suddenly found herself the winner of a massive R1.167 million jackpot. She recalls that she shouted out to her friends who were playing on the other side of the casino to come and help her celebrate her magic moment. "Staff and my friends came running over, and the GSA checked and certified my win," she said." I can honestly say that everyone was happy for me and just as excited as I was."
---
Second Time Lucky; Third Time a Charm
Call it luck, call it fate, call it the power of the mighty dragons: The following week, the player decided that since she had been so fortunate playing the Mighty Cash slot machines, she may as well try out the second won. Within a short while, she counted awin of R245,000. This time there was no hesitation: She felt that she just had to try the third game in the series. The lucky winner only gave it a day before she headed to the third dragon machine and, again, she won! This time, her payout was R235,000.
All in all, the player won over R1.6 Million on games in the Mighty Cash series of slot games at GrandWest Casino.
Lucky Streak Continues
IIf you think this story ends here, you're mistaken. The MVG highroller felt that she was definitely on a roll and it was her moment at her favourite online casino. The following week, returning to GrandWest, she went back to Pompeii slot and won a hefty R400,000. And then, over the next 10 days, she won R565,000 and R235,000 on two different occasions.
Philanthropic Plans for Jackpot Wins
The winner spelled out her reasons why she wants to keep her identity under wraps. "I can't stand begging so I don't talk about my wins, which allows me to react to people whose needs touch me. For example, I've used part of my winnings to pay for someone's medical bills and rent. I also keep money on me to give to homeless people." "I'll also use some of the money to buy wool since my personal pleasure is crocheting beanies and blankets."
Visit GrandWest Casino
Despite the pandemic, Sun International has kept its properties up and running within tight COVID19-related restrictions. Players can still head to GrandWest Casino and try out the hundreds of great slot and table games currently on offer. An alternative is to visit South African-friendly online casinos, which allows for safe and convenient slots and casino entertainment, and the chance to win big jackpots from the comfort of your own home.