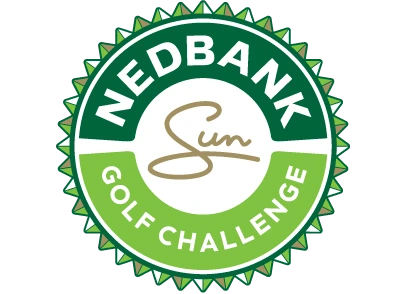 Sun City will host the 40th anniversary of the Nedbank Golf Challenge this November and several stars have already announced their intention to play in this $6 million tournament.

The player drawing the most attention is European Ryder Cup star, Tommy Fleetwood, who will travel to Sun City to defend his title. He lifted the trophy in the 2019 Nedbank Golf Challenge, which was the last year that the event took place because of the global pandemic.

When he won the title in 2019, Tommy Fleetwood joined a list of iconic past winners, including Ernie Els, Lee Westwood, Nick Price, David Frost, Steve Ballesteros, Bernhard Langer and Sergio Garcia.
---
"I've had some fantastic experiences at the Nedbank Golf Challenge, and I can't wait to get back to Sun City" Fleetwood said in an interview recently.
"I've been lucky enough to be able to call myself the champion for longer than usual, but I'm certainly looking forward to starting my defence in November."
"It was a great feeling to come through the field on that final day to lift the trophy. Add that to the top ten finish in 2017, which helped me on the way to becoming European Number One, and I certainly have some great memories of the tournament which I would love to replicate."
Africa's Major
Sun International is excited to host 'Africa's Major' golf tournament, especially in time for its milestone 40th event.
It has always been a popular tournament on the golfing calendar and the last edition in 2019 saw sold-out hospitality at Sun City and record attendance figures.
As per Andrew Leeming, chief executive of Sun International: "We're delighted to welcome back the Nedbank Golf Challenge to Sun City after a two-year absence due to the Covid-19 pandemic."
"'Africa's Major' is a showcase event for our flagship resort, and we're looking forward to celebrating the 40th edition of what has always been a very special partnership between Sun International and Nedbank. This incredible golf tournament has captivated South Africa and the world for decades."
Cancelled due to Covid19
The 40th event was due to be held at Sun City in November last year, but organizers decided to cancel the tournament as a result of restrictions placed on events and spectators in South Africa due to the pandemic.
It was felt that to host a tournament of the magnitude and prestige of the Nedbank Golf Challenge would be neither feasible nor prudent in the challenging environment.
At the time, Leeming said: "The current restrictions within the hospitality industry mean that Sun City will not be in a position to fully showcase the 40th anniversary of the Nedbank Golf Challenge and provide the world class experience the golfers and fans are accustomed to. The tournament deserves no less, and although this is a disappointing decision to have to make, it is the right one at this stage."
Earlier this month, President Cyril Ramaphosa ended the country's state of disaster policy after 750 days, bringing an end to many restrictions that had been placed on daily life and businesses.