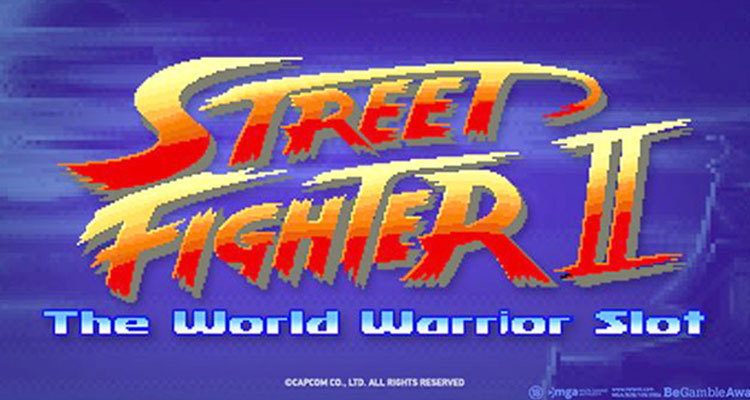 It was touted as one of the most exciting slot releases of the year. The online casino software group, NetEnt's take on the iconic Street Fighter franchise by Capcom was meant to go live across NetEnt's network of partners this month and the anticipation among players was high. But Street Fighter II: The World Warrior Slot made a brief appearance at online casinos before it went offline again. Players asked why the game was no longer listed at top NetEnt powered online casinos, and when the game - of which NetEnt was "immensely proud", according to the group's Director of Games, Bryan Upton – would be back on the shelf. Play Netent Casino games at Casino.com & Next Casino
---
The buzz in the industry was that NetEnt was experiencing "internal concerns" with the game. And then on May 29th, eGaming Review reported the contents of a leaked email written by NetEnt's Head of Communication, Victor Melander, shedding some more light on the matter.
What can be understood is that NetEnt had some concerns about Street Fighter II's staking mechanics, particularly the changing bet sizes as players got closer to bonus rounds.
What the Internal Memo Says
While the internal memo confirms that the online slot was indeed taken offline, it also makes it clear that this is only a temporary issue and that as soon as the internal investigation is completed, Street Fighter II will be returned to online casinos.
"We have identified a potential situation whereby player staking behavior could impact the intended gameplay experience on our recent release Street Fighter II: The World Warrior Slot," reads the memo.
"Please be assured that to date the game has been performing within the expected parameters in respect to the certified math model and RTP on a network level."
We have taken the decision to implement the following steps:
1. In the coming hours, we will temporarily disable Street Fighter II: The World Warrior Slot in production.
2. Our teams have already identified a fix that will prevent this issue from occurring, and we are in the process of implementing this. Once this game is certified by our test house, we will make it available to you."
Timeless Arcade Game Turns Online Slot
Street Fighter II is based on the iconic fighting-themed video game by Capcom. The franchise was first released in 1987, although its 1991 release, Street Fighter II was credited with establishing the one-on-one fighting genre seen across some of the highest-grossing video games. As of December, 2019, Capcom had sold 44 million units of its Street Fighter game.
When announcing the planned release of Street Fighter II: The World Warrior slot, Bryan Upton said that Net Ent felt "a huge responsibility to ensure our slot game lived up to the iconic 90s original."
According to Upton, authenticity was a critical factor to the design of the game, including the game mechanics and the arcade-inspired arts and sounds.
"We designed the game to fuel players' nostalgic competitiveness throughout the gameplay," he said.
About Street Fighter II Slot
✔️ 5 reel, 5 row Cluster Pays video slot
✔️ Cast of eight original characters ready to fight.
✔️ Players choose their character and are then pitted against their opponents.
✔️ Winning combinations determine how much damage a character receives and battles continue until one fighter runs out of health points.
✔️ Losing players can win cash in the Car Smash bonus game.
✔️ The multi-level Beat the Bosses free spins game has a multiplier which increases at each level.