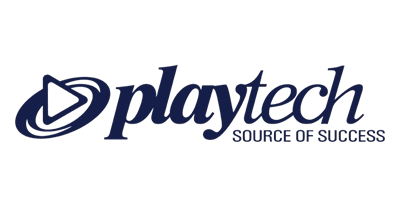 Playtech Plc, the London-listed gambling software developer which provides its top-notch games to many South African online casinos, announced that it expects to achieve excellent financial results for 2022 fiscal year.

In a trading update, Playtech said that it expects to achieve solid numbers, and that its 2022 revenue should hit €400 million (R2 billion). According to Playtech, its business continues to perform strongly since the release of its previous interim results in September 2022. Adjusted EBITDA for 2022 is expected to increase by 26%.
---
What Drove Playtech Numbers?
Playtech's good numbers were driven mainly by B2B online growth, with an emphasis on Latin America markets and its Snaitech brand. The latter reported record performance last year.
The group said that its revenue growth more than offset obstacles encountered due to the pandemic. Year on year, Playtech's B2B gambling segment grew by 17%.
Where Playtech really shone last year was the Americas, where Snaitech performed very well. The group reported a revenue growth of 182% in the first semester.
Regulatory Filing Date
"There will be an in-person results presentation at 9am at the London Stock Exchange, 10 Paternoster Square, EC4M 7LS, which will also be accessible via audio webcast," read the trading update. "On the same day and at the same location as the FY 2022 results presentation, Playtech will also be hosting an event for investors and analysts. The focus of the event will be on the most exciting growth areas within the B2B division, with presentations from the management team covering the Americas and Live segments," it said in a regulatory filing with the London stock Exchange."
Playtech 2022 Highlights
Playtech's second-largest shareholder, Gopher Investments, completed the purchase of the Finalto financial services division for $250 million (R1,263,212,000)
Playtech refocused its business and sold off its Casual and Social Gaming arm.
Revenues in the US market doubled, with Playtech expanding its brand presence to include live casino studios in New Jersey and Michigan.