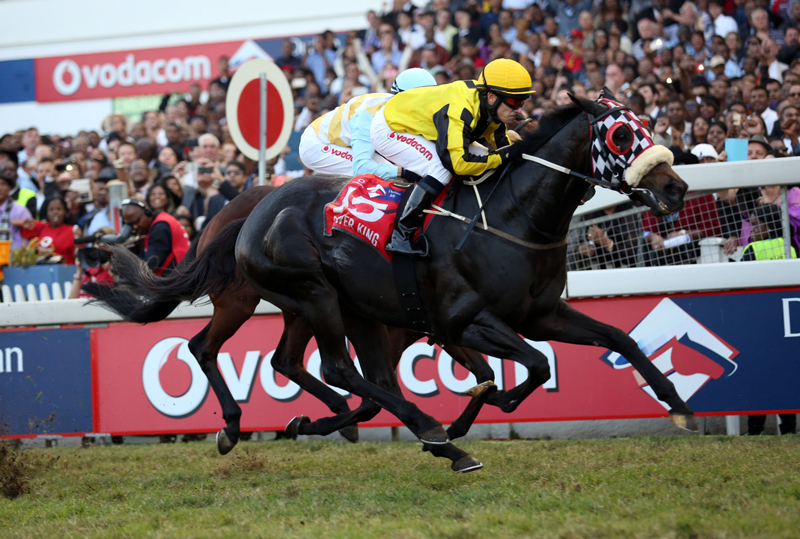 Phumelela Gaming and Leisure has published an official business rescue plan, which it hopes will help move it out of the path of bankruptcy. One of the proposals made by the South African race and sports betting operator is to sell its horseracing business.

In May this year, Phumelela filed for bankruptcy protection, after reporting that it had performed its "worst year" in its over two decades of operations. The group reported a net loss of R95.8 million in the month ending July 31st, 2019, compared to the R151.7 million profit reported in the previous year. Soon after entering into a voluntary business rescue, Phumelela's chief executive, John Stuart resigned.
---
One of the reasons for this change in fortunes was regulatory changes in Gauteng which eliminated Phumelela's share of betting levies in the province At the time, Phumelela responded to its financial woes by cutting its workforce by 15%, taking a tough stance on all other spending and shutting down some of its retail premises. It also managed to secure a R50 million credit facility.
On Wednesday, the sports betting operator published the official rescue proposal, despite the fact that COVID-19 has even worsened its situation with the shutdown of local and international racing. Phumelela suspended all race meetings in mid-March. It is now struggling with a debt of up to R1.17 billion.
Phumelela's Rescue Plan
Some of the proposals published by Phumelela to help rescue the company include selling:
Its share in Premier Gateway International – a joint venture that Phumelela has with the Australian bookie, Tabcorp.
Phumelela Gold International
Betting World – Phumelela's retail and online race and sports betting subsidiary
"Horse racing business and assets" – including 4 race tracks in South Africa.

Without naming any names in its proposal, Phumelela said that it has a purchaser lined up who is prepared to buy its assets. Rumors have been circulating for a while that the UK bookie, Betfred, has shown interest in purchasing Phumelela's assets, although neither groups have confirmed or denied these reports.
Decision on Phumelela's Future
On September 1st, creditors and other affected parties will meet in South Africa to discuss the rescue plan proposed by Phumelela, although consultations have already begun. If accepted, 100% of all Phumelala's debts to the groups Mary Oppenheimer and Daughters (MOD), Rand Merchant Bank and Investec will be covered. In addition, no employees will see their jobs or salaries affected.
According to the plan: "Creditors are presented with a proposal that will, upon the adoption of this business rescue plan and the subsequent implementation thereof, result in a better return and outcome for them than would be achieved were the company placed in liquidation."
For the rescue plan to be adopted, it needs to be supported by 75% of creditors who are present and voting – not an easy task. Phumelela says that it hopes the creditors will see the merit and value in the plan and vote in favor of adopting it. The group says that the sale process was very competitive, with a number of parties bidding to acquire the assets.