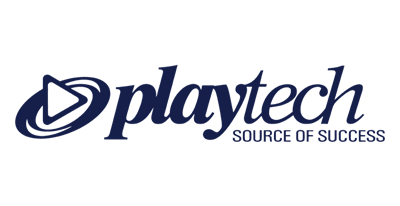 The online gambling games and software provider, Playtech, has posted "an excellent start to year trading", according to the company's board.

Playtech Plc. supplies games to many top online South African casinos, among them Casino.com and Mansion Casino.

The group said that it had seen positive trading results in the first quarter of 2022, and as a result trading had generated unaudited EBITDA results of over EUR 100 million.
---
Key Points of the Playtech Report
Playtech has seen some very strong B2B growth in the first quarter of the year. The most significant growth was seen in the Mexican and American markets via its Caliplay brand. It also signed several Live Casino contracts which boosted numbers.
Discussions were held with the Hong Kong investment group, TTB Partners about a potential buyout.
Playtech plans to finalize the offloading of its Finalto FX trading sector by the second quarter of the year. 50% of the regulatory clearances have been approved by authorities.
Looking Ahead
Playtech said that it expects the rest of the year to be on target with expectations. It believes that trading will be strengthened by multiple new partnerships that were signed in the United States.
In addition, a number of operators in the Canadian market opened on the Playtech platform now that the Ontario egaming market has been launched.
Playtech issued a statement regarding the Q1 2022 report saying: "The excellent start to the year gives the Board great confidence in the prospects for FY 2022. As would be expected, the Board remains cautious and focused given that we are at an early stage in the year, combined with the uncertain macro backdrop due to the pandemic and the war in Ukraine."
"The Board is also conscious there cannot be any certainty that the strength across the business so far will be repeated throughout the remainder of the year.
"That said, the company's performance to date and current trends in the business positions the company very well and the Board would hope to be able to update the market further as we progress through the year."
Playtech Expands Paysafe Partnership in European Markets
Playtech also recently announced that it was expanding its existing partnership with digital payments provider, Paysafe. The two already collaborate in the North American payments market. Now that will be entering the European digital payments market together. On Monday, the two announced that they have inked a global partnership deal, essentially building on an existing relationship and extending that cooperation in the United Kingdom and in Europe.
The deal will leverage Playtech's igaming Player Account Management (PAM) system Information Management Solution (IMS) platform.
"Offering our iGaming partners market-leading technologies that deliver the most seamless and engaging experience to their customers is absolutely central to our strategy at Playtech," said Shimon Akad, chief operating officer for Playtech. "Payments plays an important role in delivering the ultimate player journey and requires an experienced team with expert knowledge, which is where Paysafe comes in as the ideal partner for us. We are extremely happy with the progress of our relationship in the U.S. and are truly excited about what we can achieve together in the U.K. and Europe."