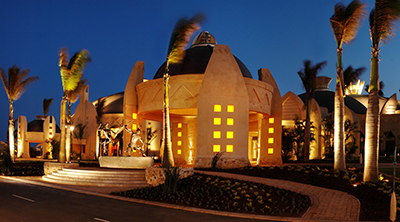 A fortunate casino-goer at the Sibaya Casino in Durban has claimed a whopping R13-million jackpot. This winning stands as the highest individual payout in Sun International's history, surpassing the previous record of a R10-million payout at the GrandWest Casino in Cape Town back in 2016.

The winner was engrossed in playing an Aristocrat slot machine situated in the Sibaya Privé. The machine has a R10 denomination and allows a maximum wager of 500, translating to a hefty R5,000 for every spin. The Durban local had gone all out, placing the maximum bet, when the machine ushered him into a special bonus feature. This bonus granted him an additional 10 free spins.
---
Details of the Momentous Win
 Virath Gobrie, Sibaya Casino's General Manager, elaborated, "This bonus round presents multipliers reaching up to 15 times. Our winner hit some splendid line combinations which led to the record win." Gobrie also mentioned, "The victor is no stranger to us. He has been a regular and has bagged numerous jackpots over the years. It's heartening to see our loyal MVG members reaping such rewards. We wish him all the joy and luxury his winnings can bring."
Dive into the Sibaya Casino and Entertainment Kingdom
Nestled in the lush KwaZulu-Natal hills and providing panoramic views of the Indian Ocean, Sibaya Casino and Entertainment Kingdom is Durban's prime holiday and gaming spot. Situated conveniently just minutes from the King Shaka International Airport, this Sun International gem ensures guests are treated to a regal experience.
Facilities and Amenities
Here's a glimpse of what awaits you:
Accommodation: Choose from lavish hotel suites or cozy lodge rooms, each offering splendid views of swimming pools and the vast ocean.
Gaming: Revel in a luxurious gambling experience with an array of slot machines and table games in the main casino.
Culinary Delights: Indulge your taste buds at some of Durban's elite restaurants, each boasting a blend of local and international dishes.
Entertainment: Whether you're a theatre enthusiast, a movie buff, or looking forward to special events, Sibaya promises to keep you entertained.
Conferencing: State-of-the-art facilities ensure your meetings and functions are a success.
Wellness: Rejuvenate at the Mangwanani Spa with tailored treatments for the ultimate relaxation.
For those seeking a slice of Africa coupled with modern luxury, the Sibaya Casino and Entertainment Kingdom is your destination. Enjoy an unmatched experience at this flagship Sun International establishment.