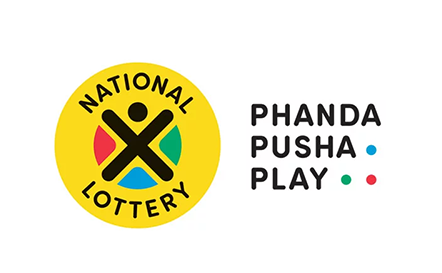 President Cyril Ramaphosa has ordered a special investigation into the National Lotteries Commission (NLC), for alleged maladministration, nepotism and corruption.

The executive order was signed on October 20th and appeared in the November 6th Government Gazette, asking the Special Investigation Unit to probe the allegations. According to the order, the alleged offences cost the country hundreds of millions of Rand.
---
COO is Center of Probe
At the center of many probes involving corruption is the COO of the NLC, Phillemon Letwaba who, according to All Africa has been paid R1.85 million since being placed on special leave in March as the organization is being probed. This sum is based on the COO's R265,000 a month salary. Letwabe is the second highest paid NLC employee; the first being Commissioner Thabang Mampane who earned over R3.5 million in 2019. President Ramaphosa, in comparison, earned R3.9 million in the same year.
Eight months ago, the NLC's board appointed private auditors to conduct an internal investigation, following ongoing reports of corruption and maladministration of Lottery funds. This was one of many self-probes conducted by the NLC over the years, none of which have ever found the organization to be guilty of any wrong-doing and have always cleared staff. The latest investigation, however, placed Letwabe on "leave of absence", although he continues to receive his full salary.
Demand for Investigation
The government could not continue to turn a blind eye at the goings-on of the NLC, especially since their own investigations seemingly turned up nothing. An external examination was ordered by Trade and Industry Minister, Ebrahim Patel and found proof of corruption in at least four cases.
In addition, the Organization Undoing Tax Abuse (OUTA) named Letwabe in a criminal complaint in connection with a number of multi million-Rand National Lottery grants. According to SBC News, the SIU was authorized to investigate the National Lotteries Commission in a number of areas, including "a serious maladministration in connection with its affairs, improper or unlawful conduct by its employees or officials, unlawful appropriation or expenditure of public money or property, unlawful, irregular or unapproved acquisitive acts, transactions, measures or practices having a bearing upon state property, intentional or negligent loss of public money or damage to public property, offences in terms of the Prevention and Combating of Corrupt Activities Act, and unlawful or improper conduct by any person, which has caused or may cause serious harm to the interests of the public – "or any category thereof"."
Hawks Also Plan to Probe Lottery
The President's declaration has been welcomed by many, including Corruption Watch. The decision for a presidential declaration comes as the Hawks,(SA's Directorate for Priority Crime Investigation) said that it would be investigation corruption in the lottery. Spokesperson Katlego Mogale said that they were currently consolidating all criminal complaints involving lottery corruption that had been lodged with the South African Police and a task team would begin the investigation.