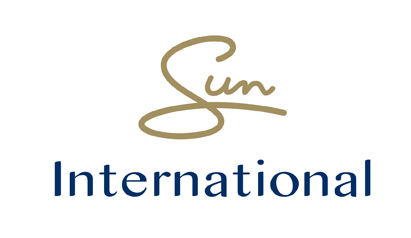 Investors showed their confidence in the South African hotel and casino group, Sun International with share prices rising this week. This comes after the group announced that it was on track to report a return to profit in 2021.

According to Sun International's predictions, it will see headline earnings per share of between 95c and 115c to the end of December, 2021. This is a nearly 150% improvement compared to same period the year before.

The pandemic proved to be a turbulent period for one of South African's iconic corporate group which owns flagship properties such as Sun City.
---
Omicron Threw a Wrench in SA's Recovery
In August last year, the group reported that its half-year headline loss had narrowed to R7 million after the travel and leisure sector showed signs of recovery. South Africans began booking their domestic trips and visiting local casinos once more.
The industry was then thrown into disarray once more when a new variant of COVID-19 was first reported from South Africa in November 2021. The government alerted the world about the variant and became the worst-hit country in Africa.
The variant caused chaos and disruption across the globe, not least in South Africa where close to 3.5 million infections and 91,000 deaths were reported throughout the pandemic. By the end of December, 2021, it was reported that South Africa had passed the peak of the fourth coronavirus wave and Pretoria began removing many restrictions that were put in place since the omicron announcement.
This included removing the midnight to 4 am curfew which had affected many industries, including the South African casino and hospitality sphere. Besides dropping the curfew, the government also ruled that alcohol shops with licenses to operate after 11 pm would be allowed to revert back to their original license conditions – another boost for South African casinos.
What's in the Cards for Covid Restrictions?
Sun International's rise in share prices could also have been influenced by the news that the government is meeting this week to discuss lifting South Africa's state of disaster, which has been in place since it was first declared in March 2020.
Minister Nkosazana Dlamini-Zuma said that the emergency measures will be replaced with long-term regulations to manage the spread of the virus.
Some of the issues that will be discussed, and which could have an affect on the South African casino industry, include:
Mandatory mask wearing: The government may consider scrapping the requirement to wear masks in outdoor areas. They will still be a requirement for indoor gatherings.
Social distancing: Distancing between people will be reduced from 1.5 meters to 1 meter.
Gatherings: Public venues will be allowed to fill 50% of their floor space, as long as the public is vaccinated.
Sanitizing: Hand washing and other sanitizing requirements will remain in place. The country is still on Adjusted Alert Level 1 regulations, despite growing calls to scrap emergency regulations altogether.
It hasn't yet been confirmed if President Cyril Ramaphosa intends addressing the nation on any intended changes.